Audi Unveils Next TT Interior at CES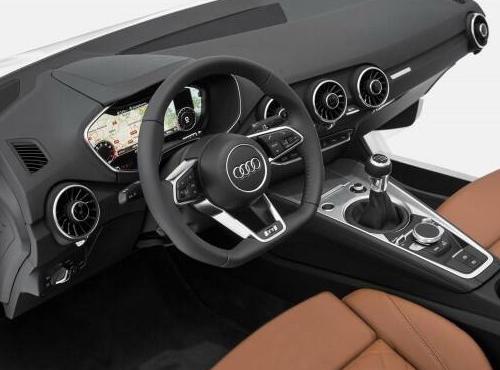 At this week's 2014 Consumer Electronics Show in Las Vegas, Audi showed the interior of the next TT sports car. You're looking at what the German automaker tweeted on Tuesday.
Toyota, Kia Make News at the 2014 Consumer Electronics Show
Five circular air vents dominate the dashboard, and the stacked center controls appear angled toward the driver. Audi's latest MMI Touch interface sits behind the gearshift, with a touchpad incorporated into the knob controller like in the 2015 A3. There's no central dashboard screen that shows all the action, however. Rather, a screen in place of the gauges shows everything from navigation to speed and engine rpm.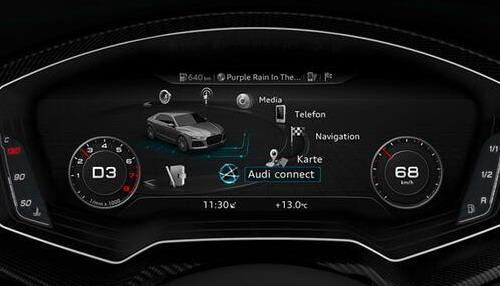 Audi spokesman Brad Stertz told us the TT's "entirely digital" instruments are powered by the Tegra 3 chip from California-based Nvidia. Meanwhile, Wired Magazine reports the gauge LCD measures 12.3 inches, and the TT will also feature temperature knobs for the automatic climate control that perch in the center of the air vents.
Audi's current TT enters its seventh model year for 2014. Stertz said international production of its successor begins "later this year." The brand typically brings new cars stateside around six months after their European launch, he added, so we expect the next TT to hit U.S. Audi dealers in late 2014 or early 2015.