Ford Claims Focus is No. 1 Global Seller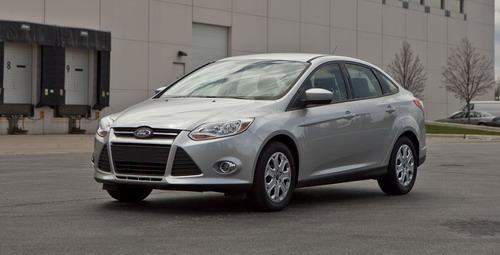 Citing data from industry analysis firm Polk, Ford said Sunday that its Focus compact is the best-selling car in the world. Registrations, which indicate but don't always match up with sales, hit 856,587 from January through September 2013, the latest quarterly data from Polk. Ford said that's up 16.1 percent over the year-ago period, with more than a third of the cars registered in China. In the U.S., the nameplate is less popular. Shoppers bought 188,654 Focus sedans and hatchbacks through September 2013; the car didn't crack the top 10 U.S. sellers by year's end, a list that Ford's F-Series pickup truck regularly dominates.

Top 10 Best-Selling Cars of 2013

The Focus led the No. 2 nameplate by more than 75,000 registrations, but neither Ford nor Polk disclosed what car that was. In April 2013, Ford and Toyota sparred over the 2012 global best-seller title between the Focus and the Corolla, respectively, as both automakers claimed victory in 2012 registrations. Polk did not respond to our requests for comment. Ford sales analyst Erich Merkle told us the automaker is "not allowed to provide data on our competitors."