The Top 10 Biggest Recalls of 2013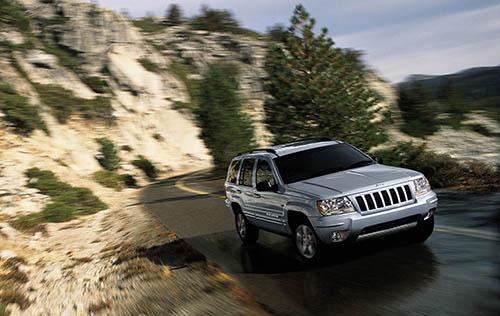 Back in July, we did a midyear check-in on the biggest recalls of 2013 up to that point. Now, six months later, we're bringing you last year's final tally, nearly half of which are new to the list.
The biggest addition to the list isn't a vehicle recall but a tire recall. In December, about 1.2 million Michelin LTX M/X tires, size LT225/75R16, were recalled. The affected tires were used as original equipment on certain Ford vehicles and as replacement equipment on various-brand commercial light trucks, full-size heavy-duty vans, small recreational vehicles and some large pickup trucks. In affected tires the tread could separate, leading to rapid air loss and possibly leading to a loss of vehicle control.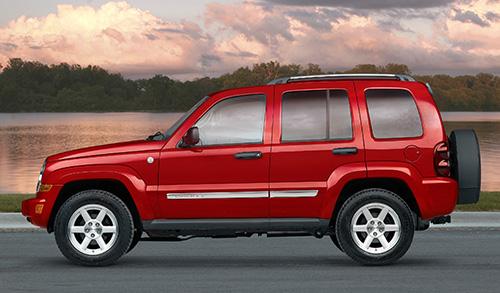 The number of tires affected in this late addition to the list boosted it straight up to the No. 2 spot, just behind a massive Chrysler recall that also held the No. 1 spot at midyear. In that action, technically not a recall, Chrysler agreed to inspect and, if necessary, repair 2.7 million Jeep SUVs — including 1993-2004 Grand Cherokee and 2002-2007 Liberty models — after intense pressure by the National Highway Traffic Safety Administration that included an ultimatum. At issue was a potential fuel-system problem that could result in fires in rear-end crashes. The automaker had initially refused NHTSA's request, insisting the vehicles "met and exceeded all applicable requirements" of federal standards pertaining to fuel-system integrity.
Each year NHTSA issues recalls on millions of vehicles; there were just shy of 18 million in 2012 and 15.5 million the year before. We report on dozens of recalls each year, ranging from actions in the millions of vehicles or components to recalls in the low single digits. The biggest recalls we covered in 2013 are as follows:
1. Chrysler, 2.7 million vehicles: 1993-2004 Jeep Grand Cherokees and 2002-07 Liberty models due to a potential fuel-system problem that could cause fires in a rear-end crash.
2. Michelin, 1.2 million: LTX M/X tires, size LT225/75R16 115/112R LRE due to tire tread that could separate and lead to rapid air loss and loss of vehicle control.
3. Hyundai, more than 1 million vehicles: 2007-09 Accent and Tucson, 2007-10 Elantra, 2007-11 Santa Fe, 2008-09 Veracruz, 2010-11 Genesis Coupe and 2011 Sonata models as part of the same brake-light problem also affecting sister company Kia.
4. Toyota, 803,000 vehicles: 2012-2013 Camry, Camry Hybrid, Avalon and Avalon Hybrid sedans and Venza hatchbacks due to a problem with the air conditioner condenser unit housing that could cause a short circuit, potentially affecting the airbags and power steering.
5. Toyota, 780,580: 2006-11 RAV4 compact crossovers and Lexus HS 250h compact hybrid sedans due to improperly tightened rear-wheel alignment nuts that could ultimately lead to tie-rod failure and loss of vehicle control.
6. Toyota, 752,000 vehicles: 2003-04 versions of the Corolla sedan and Matrix hatchback due to a faulty airbag control module.
7. Honda, 748,000 vehicles: 2009-13 Pilot SUVs and 2011-13 Odyssey minivans due to a potential problem with the driver-side airbag that could cause improper deployment.
8. Subaru, 633,842 vehicles: 2009-12 Forester, 2010-11 Legacy, 2010-11 Outback and 2006-12 Tribeca models to fix potential faulty lamp wiring that could cause a short circuit.
9. Kia, 623,658 vehicles: 2007-10 Rondo and Sportage, 2007-11 Sorento, 2007 Sedona, 2010-11 Soul and 2011 Optima models due to malfunctioning brake lights.
10. Toyota, 615,000: 2004-05 and 2007-09 Sienna minivans due to a problem with the shift-lock solenoid that could cause the shift lever to fail and the van to roll away.