2014 Maserati Ghibli Photo Gallery (28 Photos)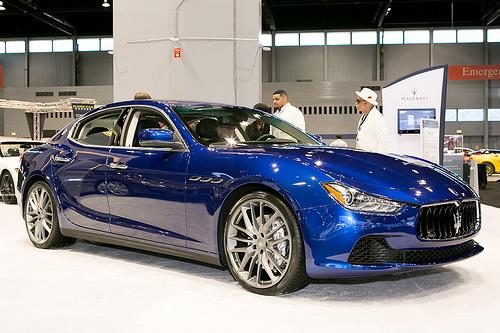 Hot off its TV debut in a Super Bowl XLVIII commercial, we got to take a closer look at Maserati's gorgeous, yet moderately priced new sedan at the 2014 Chicago Auto Show. Aimed at the BMW 5 Series, the new 2014 Ghibli starts at $66,900, a relative bargain for the premium brand.
More 2014 Chicago Auto Show Coverage
The Ghibli is Maserati's first midsize four-door luxury sport sedan. Power comes from a Ferrari-sourced twin-turbo V-6 good for "over 400 horsepower," Maserati said in a statement. Check out the gallery for more photos; Cars.com photos by Evan Sears.