Honda Civic Natural Gas Returns for 2014 With Upgrades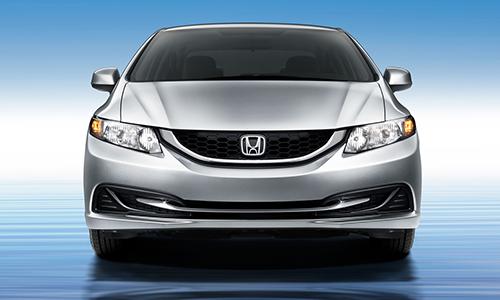 When the 2014 Honda Civic Natural Gas sedan goes on sale Feb. 15, shoppers will find that not a lot has changed in terms of price, fuel economy and availability in the two model years since we last saw it. What is new, however, are standard tech and safety features, as well as interior upgrades.
Free Fuel for Honda Civic Natural Gas Customers
The 2014 Civic Natural Gas will start at $27,430, including a $790 destination charge; that's about $335 more than the 2012 model. Fuel economy is unchanged at 27/38 mpg city/highway (gasoline gallon equivalent). The 2014 will be sold in 37 states, up one state from its predecessor. The powertrain is a 1.8-liter four-cylinder good for 110 horsepower and 106 pounds-feet of torque; it's mated to a five-speed automatic transmission.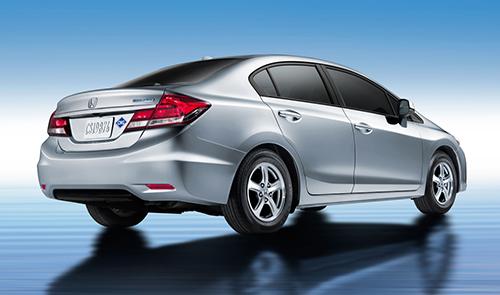 For 2014, the Civic Natural Gas has been upgraded with new standard features including a 7-inch touch-screen multimedia system that allows users to pinch, swipe and tap like a smartphone to access audio, contacts list, media, vehicle info and navigation features, according to Honda. The system also includes the latest generation of HondaLink smartphone integration. Moreover, a new standard Expanded View Driver's Mirror works in tandem with available LaneWatch to enhance the driver's surrounding view of the vehicle.
Also new for 2014 is a new trim level above the base model, Leather Navi, which adds leather seats, heated front seats, heated side mirrors and a six-speaker audio system. Honda says the Civic Natural Gas' standard interior also has been upgraded with premium seating materials and door-panel trim. The Leather Navi trim starts at $30,080 with destination.
Can new standard features for only a modest price increase lure more buyers to what Honda touts as "the only factory-produced natural-gas-powered vehicle from a major automaker"? Back in 2012, the automaker tried to goose sales by teaming with Clean Energy, the nation's largest owner of public compressed-natural-gas fueling stations, to offer buyers a $3,000 fuel card. At the time, combined sales of the regular and hybrid Civic were outpacing the compressed natural gas model by 148 times. The 2014 Civic Hybrid goes on sale Wednesday.