Porsche Investigates 2014 911 GT3 Engine Fires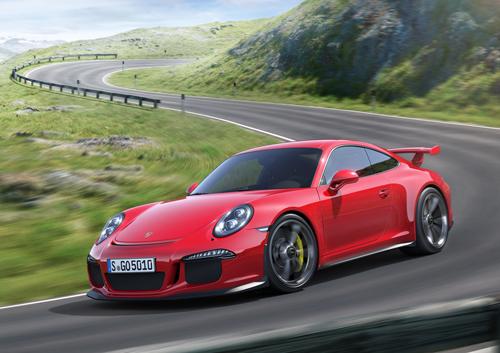 Porsche is telling all owners of model-year 2014 911 GT3 sports coupes to stop driving the cars immediately due to the risk of engine fire. The automaker is investigating the cause of the fire and in the meantime, has reached out to all 785 affected vehicle owners worldwide and issued a stop-sale order to its dealers.
Engine damage in two vehicles in Europe caused them to start fire, though Porsche said there were no accidents or injuries related to the malfunction. Porsche spokesman Nick Twork told us that this is not a recall but a proactive safety measure; the automaker is also working with the National Highway Traffic Safety Administration regarding the issue. Twork said that the malfunction's cause is still under investigation.
Owners have been alerted to the problem via emails and phone calls. Porsche is offering to pick up the vehicles and take them to a dealership immediately. Owners can call Porsche at 800-767-7243 for more information.
Manufacturer image