Chevrolet Cobalt Has Long Recall History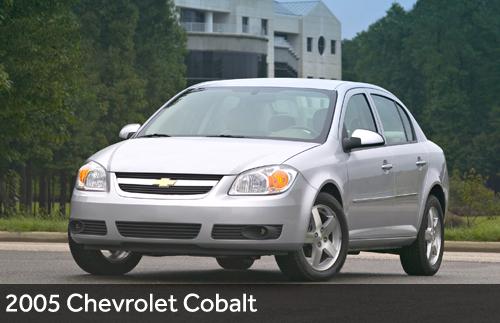 GM's ignition switch recall this morning brought the Chevrolet Cobalt and Pontiac G5 to the headlines once more — more than 3½ years after the last Cobalt rolled off GM's Ohio assembly line. Sold in the U.S. for six years, the Cobalt and its G5 twin have had their share of turbulence. We tallied up the recalls so far:
Recall Alert: 2005-2007 Chevrolet Cobalt, Pontiac G5
It began in November 2004 with a small recall on the new-for-2005 Cobalt due to a headlight shield that could loosen and cause additional glare for oncoming traffic. It affected just 1,378 vehicles.
In January 2007, GM issued its second Cobalt recall, which affected some 100,000 model-year 2005-2006 Cobalt coupes, to upgrade side-impact protection. Dealers installed energy-absorbing plastic in cars with optional side airbags. No injuries were reported, but GM said the existing side-impact protection could put unbelted occupants at risk.
In March 2009, the '09 Cobalt and '09 G5 were two of 10 vehicles GM recalled — 276,729 cars in all — for a malfunctioning clip in the automatic transmission that may allow the car to roll away even when in Park.
Less than eight months later, GM recalled any 2006-2007 Cobalts and '07 G5s sold or registered in five states due to faulty fuel systems that could leak and cause a fire. In March 2010, GM conducted its largest Cobalt/G5 recall to date, which encompassed some 905,000 examples of the 2005-2010 Cobalt and 2007-2009 G5, for a bad power-steering system that could make the car harder to turn at low speeds.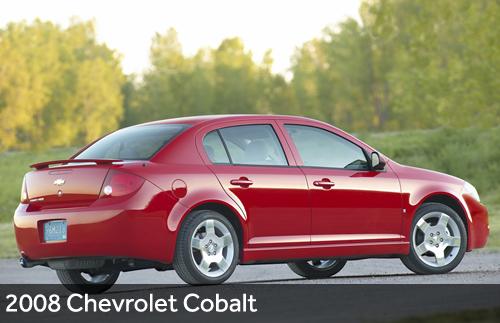 Finally, October 2012 saw another fuel-pump recall. The 2007-2009 Cobalt and 2007-2009 G5 were two of five recalled vehicles — totaling 40,859 models - with affected models sold or registered in seven states.
GM spokesman Alan Adler said GM has conducted "seven safety or non-compliance recalls since production began in '04" on the Cobalt, adding that repairs were made more than 80 percent of the time. The latest ignition-related recall would make eight, he said.
Still, we found only seven recalls — including today's — detailed on the National Highway Traffic Safety Administration's website for the Cobalt and G5. If you're shopping for a used one, the 2010 Cobalt has the fewest listed recalls (one), while the 2005-2007 Cobalt and 2007 G5 have the most (four for each model year).
The two nameplates account for 4,503 consumer complaints on NHTSA's website. The agency files complaints related to engine ignition under "electrical systems," which may include other issues. All told, the category accounts for 542 complaints, or 12 percent of the Cobalt/G5 total.
Compared to the Ford Focus — a direct competitor manufactured by a domestic automaker — the Cobalt's numbers are quite high. Over the same six years, NHTSA reports just two recalls for the Focus and 1,038 total complaints.
Chevrolet is one of GM's four current U.S. brands. The automaker included the G5 in four of the Cobalt's seven recalls.
Manufacturer images