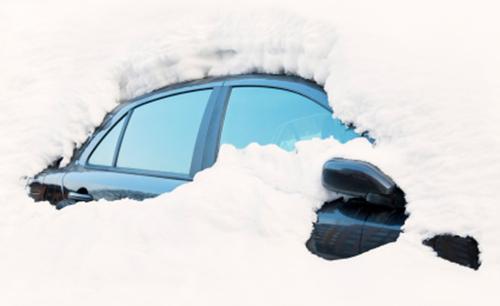 The severe weather that has made drivers' commutes miserable for much of this winter across much of the U.S. is also affecting global and domestic auto production. Production was expected to resume Tuesday at most Toyota and Honda factories shut down after a major snowstorm in Japan disrupted shipments from parts suppliers.
How to Safely Remove Snow and Ice From Your Car
According to the Detroit News, Toyota stopped production Monday at its Takaoka plant, which builds cars including the Corolla and iQ (sold in the U.S. under the Scion brand); the Tsutsumi factory that makes the Prius and Camry; and plants in Motomachi and Tahara. All facilities but Tsutsumi were expected to resume production Tuesday. Honda, meanwhile, suspended work at its Yorii factory near Tokyo after snow affected output Feb. 14 and 15, the Detroit News reported.
Winter weather also continues to affect production in the U.S. According to The Detroit Bureau, BMW, Volkswagen and Kia all canceled shifts for as much as two days starting Feb. 12 due to heavy snowfall. Ford, meanwhile, has had difficulty getting parts delivered to plants on time, and both it and GM have had to halt production at times during the past two months, The Detroit Bureau reported.
iStock image