2014 Land Rover Range Rover Sport Real-World Cargo Space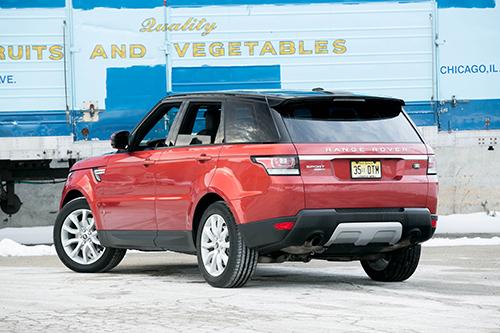 The addition of "Sport" in the redesigned 2014 Land Rover Range Rover Sport's name may seem like a small difference between it and the classic Range Rover. For 2014, 75 percent of the parts in the Sport model are unique, however, and the model offers a drastically different experience compared to the regular Range Rover.
2014 Land Rover Range Rover Sport
The Sport is smaller in almost every dimension and lighter as well. That means a smaller cargo area with a maximum 62.2 cubic feet of cargo space compared to its bigger sibling's 71.7 cubic feet. Oddly enough, the smaller Range Rover Sport is the one that offers an optional third row. We tested a Range Rover Sport sans third row and stuffed our standard collection of golf bags, luggage, stroller and shopping bags in the cargo area. Check it out below in our cargo animation.
The Range Rover Sport's second row folds in a split configuration. Cars.com reviewer Kristen Varela says the second-row seats fold down but not perfectly flat and also commented that additional release levers for the second row would be helpful near the standard power liftgate.