2014 Toyota Highlander's Center Bin Swallows 60 Juice Boxes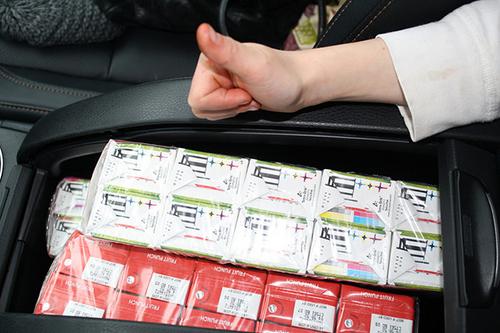 A Toyota spokesperson told me that the redesigned 2014 Highlander could fit 60 juice boxes in its center console bin. Naturally, I was incredulous. That sounded outlandishly cavernous, even for a family hauler.
2014 Toyota Highlander: Car Seat Check
The only thing to be done was to get ahold of a new Highlander and test this claim out myself. When I first gazed upon the Highlander's new console bin, I was more incredulous than ever. It looked to be a normal size, with sliding cover doors being its only distinguishing characteristic. "There's no way this thing can fit 60 juice boxes," I thought.
With 60 juice boxes in our possession, my oldest child and I embarked upon our mission. Still disbelievers, we loaded 20, then 20 more and finally 20 more into the bin. It was amazing! All 60 boxes fit perfectly without any arduous maneuvering on our part! The Toyota PR folks weren't bluffing!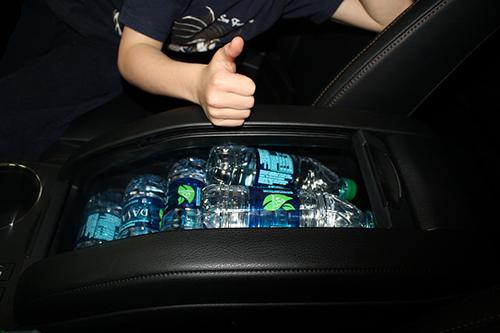 We had so much success with the juice that I decided to see what else this thing could hold. If juice boxes aren't your thing, I was also able to fit 24 bottles of drinking water in the bin and probably could have fit in a couple more.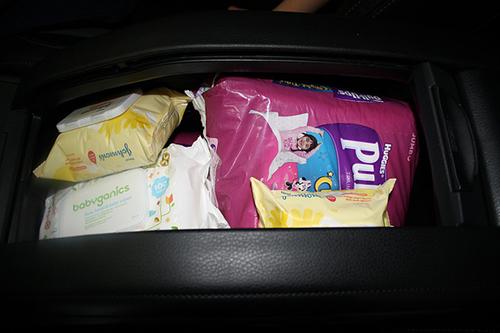 For those with wee ones still in diapers, I found that the Highlander's center console bin handily holds two 21-count packs of large diapers, two packs of 100-count wipes and two packs of 25-count hand and face wipes. You'll never be caught unprepared again with all this gear tucked into the bin — and your little person will never go dirty again!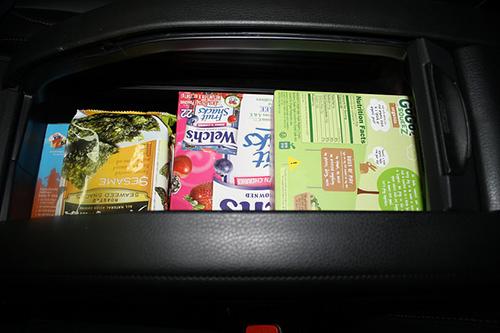 What if you'd rather stash snacks in the Highlander? This bin handles them like a boss. It can simultaneously hold 12 protein bars, a box of 22 fruit snacks, a box of six kids' energy bars, two packs of seaweed chips, six packs of cheddar crackers, a couple of four-pack applesauce squeezers and two small boxes of cookies. In other words, enough snacks for at least a week, probably two!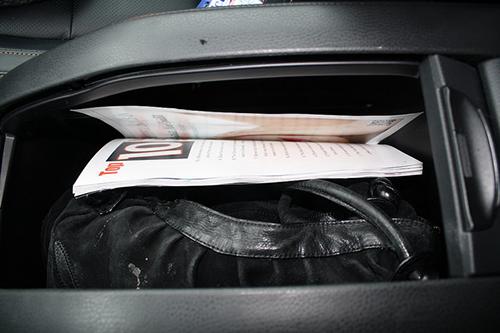 As for the more mundane, the console bin easily swallowed my large purse, laptop and a magazine. It also has a removable tray that holds sunglasses and other small items for those who like to keep things tidy. Basically, this bin is great. It doesn't look like much, but it is.
The only problem? We now have 60 juice boxes to imbibe. Anyone want to come over for a party?