Is This The Next Ford Explorer?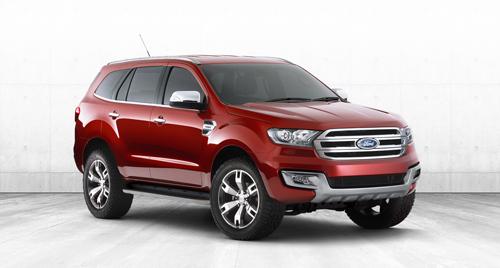 Ford appears to have SUVs in its focus this year. First, the automaker unveiled the Edge concept at the 2013 Los Angeles Auto Show, and its latest concept looks suspiciously like the next-generation Explorer. The Everest concept is a larger seven-passenger SUV that could easily replace the Explorer, which was last redesigned for model-year 2011.
The production version of the Everest is currently on sale outside the U.S., but in a statement, Ford said "the Everest concept represents our vision of a global Ford vehicle with regional heritage that will allow customers to take on the world." It also called it a "bold new direction that we envision for a midsize, seven-seat SUV."
The truck-based SUV concept is definitely more rugged than the U.S. Explorer, with an off-road-ready ground clearance and a tough-looking, blocky front end. But its upswept headlights and sculpted profile could easily make the jump to Ford's U.S. showrooms. For now, however, there's no U.S. connection; Ford said the concept was "designed for global markets" and will be built in Thailand.
Manufacturer photo