Nissan to Debut 2015 Murano at 2014 New York Auto Show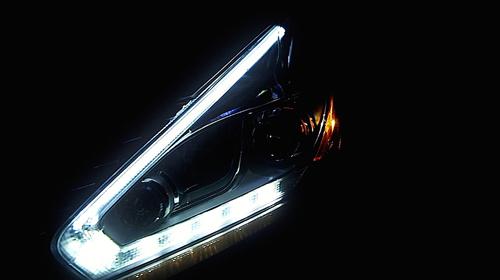 With more than three weeks to go until the media days of the 2014 New York Auto Show, Nissan just announced that it plans to unveil the next generation of its two-row SUV. The Murano was last updated for model-year 2011, and Nissan calls the 2015 model "all-new" with a "spacious, premium interior and advanced, purposeful safety and connective technology," the automaker said in a statement.
More 2014 New York Auto Show News
Nissan provided a teaser image that hints at a more aggressive front end with upswept LED-accented headlights. Check back with us on April 16 when the Murano debuts at the show.
Manufacturer photo