Porsche to Replace Engines in Model-Year 2014 911 GT3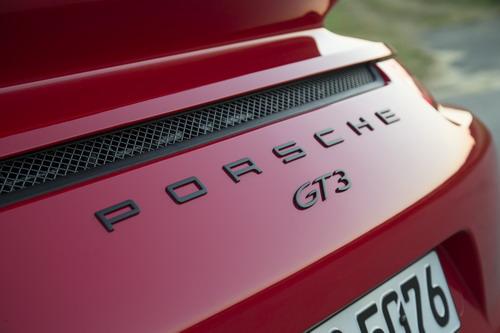 After engine damage caused fires in two European editions of the 2014 911 GT3, Porsche said it would investigate the cause and told owners of all 785 vehicles worldwide to stop driving their cars. Now the automaker says it will replace the engines in all of those cars. The German sports-carmaker, a subsidiary of the Volkswagen Group, called the move a "corrective action derived from intensive internal analyses." No recall has been issued by the National Highway Traffic Safety Administration.
Porsche Investigates 2014 911 GT3 Engines
The engine fire resulted from loose fasteners on the engine's connecting rods — part of what fastens the base of the rod to the crankshaft — which allowed oil from the crankshaft bearings to leak.
Replaced engines will have better fasteners, Porsche says. The automaker says it's "in direct communication with customers worldwide" to discuss what needs to be done.
Manufacturer image