Recall Alert: 1.3 Million Older Model GM Vehicles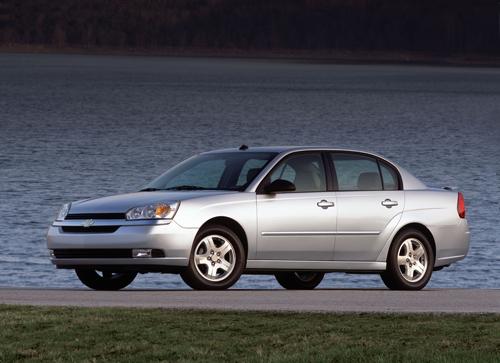 Vehicles Affected: Approximately 1.3 million older-model GM vehicles. The affected cars include model-year 2004-06 and 2008-09 Chevrolet Malibu sedans, 2004-06 Malibu Maxx wagons, non-turbo versions of the 2009-10 Chevrolet HHR hatchback, model-year 2010 versions of the Cobalt coupe and sedan, model-year 2008-09 versions of the Saturn Aura sedan, model-year 2004-07 versions of the Saturn Ion coupe and sedan, and model-year 2005-09 versions of the Pontiac G6. GM is also reporting that certain vehicles that had related service parts installed before May 31, 2010, under a previous safety recall may also be affected.
The Problem: GM is recalling the vehicles due to a sudden loss of electric power steering assist, which increases the risk of a crash. If this happens, drivers will be alerted by a message on the driver information center and a corresponding chime. "Steering control can be maintained because the vehicle will revert to manual steering, but greater driver effort would be required at low vehicle speeds," GM said in a statement.
The automaker also said that it's unaware of any fatalities related to this recall, but some crashes have been reported.
The Fix: Dealers will inspect and replace the affected parts for free. Customers who previously paid for repairs of these parts are eligible for reimbursement, GM said. Owners of non-turbocharged model-year 2006-09 Chevrolet HHRs and model-year 2003 Saturn Ions that are not part of this recall will be given lifetime warranties for replacement of the electronic power steering motor.
"With these safety recalls and lifetime warranties, we are going after every car that might have this problem, and we are going to make it right. We have recalled some of these vehicles before for the same issue and offered extended warranties on others, but we did not do enough," Jeff Boyer, vice president, GM global vehicle safety, said in a statement.
What Owners Should Do: GM will notify owners, but has not yet released an owner notification timeline. Owners can call Chevrolet at 800-222-1020, Pontiac at 800-762-2737 and Saturn at 800-553-6000 for more information.
Manufacturer photo