Report: GM Tells Dealers to Stop Selling 1.4-Liter Chevrolet Cruzes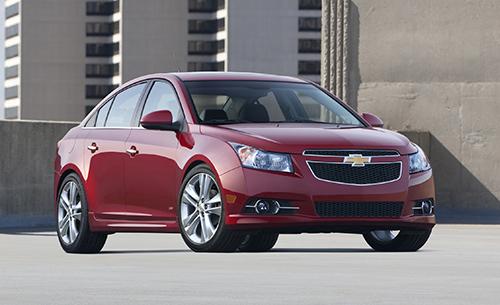 Kelsey Mays, Cars.com
If you're shopping for a Chevrolet Cruze, you may have to hold on. USA Today reports that GM has ordered dealers to stop delivering 2013 and 2014 Chevrolet Cruze sedans with the turbocharged 1.4-liter engine. The automaker didn't clarify one particular reason to USA Today. The Cruze offers a 1.8-liter four-cylinder or the turbo 1.4-liter four-cylinder; the affected engine makes up about two-thirds of new 2013/2014 Cruze inventory on Cars.com.
2014 Chevrolet Cruze: Family Review Checklist
It's worth noting that temporary stop-sale orders are fairly common, often when automakers detect a safety issue. The exact issue is unclear, but GM recalled the 1.4-liter Cruze in August 2013 because of brake issues. This move comes as the automaker faces multiple investigations over faulty ignition switches in six 2000s-era models, including the Cruze's predecessor, the Chevy Cobalt. The automaker has recalled 1.6 million cars globally, with 1.37 million in the U.S.
Manufacturer image