Rolls-Royce Ghost Series II Unveiled at 2014 Geneva Motor Show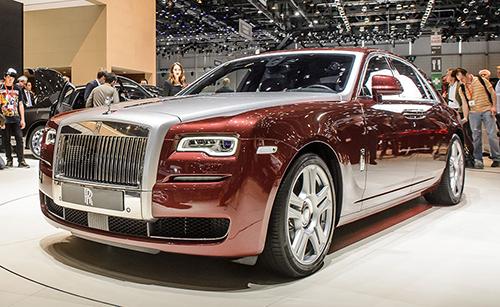 The new Rolls-Royce Ghost Series II is now haunting the 2014 Geneva International Motor Show, where it made its world debut today. The ultra-luxury automaker says the full-size sedan has been given a "subtle redesign" and updated with the latest technology geared to a certain prime percentage of the business world's high-dollar dealmakers. No word on pricing yet, but the 2014 Ghost starts at $267,300, including a $2,000 destination charge.
2014 Rolls-Royce Wraith: First Drive
"It exudes the timeless yet cool, modern luxury that the car's customers — the captains of industry, entrepreneurs and successful business men and women who are the wealth and job creators in our economies — demand," Rolls-Royce stated in a news release.
New exterior features include resculpted LED headlights encircled by daytime running lights, revised surface treatments to the front end, a tapered "wake channel" on the hood that's intended to evoke the wake of a fast-moving luxury yacht, reshaped bumpers and chrome inserts for the front air intakes. Inside is an updated tech suite tailored to the businessperson on the move, including onboard Wi-Fi, a satellite aided transmission "ensuring the car automatically adapts to its surroundings augmenting the drive experience," an updated navigation system and Bespoke Audio. Check out the gallery below.
Manufacturer images