Tesla Promises Safety Upgrades to Model S After Fires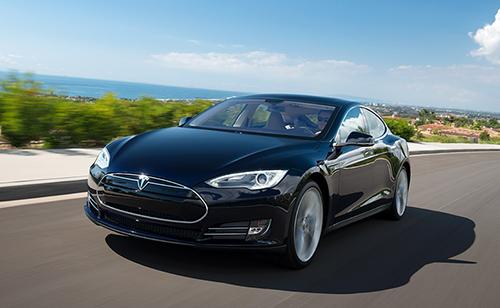 Tesla CEO Elon Musk announced Friday in a blog post that the automaker would upgrade its Model S electric luxury car with a titanium shield on its underbody and aluminum deflector plates. These safety measures come in the wake of three battery fires in North America last fall, which prompted the National Highway Traffic Safety Administration to open a formal investigation in November into 15,800 model-year 2012-2013 Model S EVs, the Detroit News reported. After the Tesla announcement, federal safety regulators announced they were closing their probe without seeking a recall, the newspaper reported.
"We felt it was important to bring this risk down to virtually zero to give Model S owners complete peace of mind," Musk stated. "There is no safer car on the road than a Tesla."
Get the full story from the Detroit News, here.
Manufacturer image