We Bought a 2014 Jeep Cherokee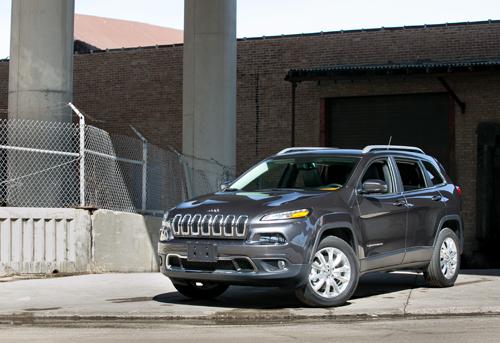 In late December 2013 we bought our Best of 2014 winner, the 2014 Chevrolet Impala, but our long-term fleet is made up of two cars. After debating which segment might be best — we settled on SUVs, which we've never bought before — we decided on a model with a lot of questions that need answering: the 2014 Jeep Cherokee.
Related: We Bought a 2014 Chevrolet Impala
Why the Cherokee? Because it's unique — to an extreme. At the 2013 New York International Auto Show, Jeep unveiled the SUV as a replacement for its once-popular Liberty to frenzied online interest.
We liked it when we drove it at a summer 2013 media preview, but found it polarizing enough to land a spot on our Top 10 Most Polarizing Cars in September. After a delayed launch as Jeep refined the high-tech nine-speed automatic transmission, the Cherokee finally went on sale in October and promptly became Fiat-Chrysler's fifth best-selling car among its six U.S. brands in November. We remained intrigued after we got to drive various trims in different types of weather.
Jeep offers the Cherokee in front-wheel drive or with one of three all-wheel-drive systems, each with increasing levels of capability. It also has four trims: Sport, Latitude, Trailhawk and Limited. Which version did we want?
We wanted the model most popular with shoppers, so we reached out to Chrysler to ask what the volume seller was without sharing our intentions. "It's a Latitude with Jeep Active Drive I," spokeswoman Kathy Graham wrote in an email, referring to the simplest of the Cherokee's all-wheel-drive systems. "We are pretty evenly split between the 2.4L and 3.2L engines."
Latitude it was, and we decided to opt for the 2.4-liter four-cylinder engine to see if it gets the decent gas mileage that it's rated at. We wanted our Cherokee in Granite Crystal Metallic, our favorite of 10 available colors.
Then, complications arose.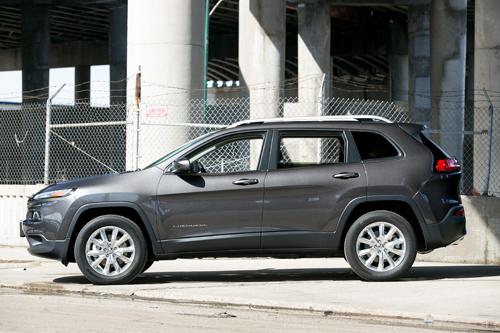 All-Wheel-Drive Drought
First, Chicago's brutal winter has Cherokee shoppers snapping up all-wheel drive like Furbies in 1998. Just 37 percent of new Cherokees within 50 miles of our offices had all-wheel drive versus 52 percent of the national supply found in Cars.com's listings. Granite examples were in short supply, too, but we found two at a dealer in Chicago's north suburbs, both listed at $28,185 on Cars.com before taxes, title and dealer fees.
We reached out via the internet with a non-Cars.com email address. Both Cherokees were in stock, a saleswoman at the dealership told us, but the listed prices weren't internet prices. The dealership could get us one for "right around $26,000," she said. "And that's not rock-solid. Once you got here, they might be able to work with you."
That was already a handsome $2,185 off the online listing. Unfortunately, it came with Jeep's Active Drive I all-wheel drive, but not the Cherokee's Cold Weather package with heated seats and a heated steering wheel.
Moving On Up
Would we be able to find Granite paint plus the four-cylinder in an all-wheel-drive Latitude with factory heated seats? Not within 50 miles of our offices, according to Cars.com. So we set our sights on a four-cylinder Cherokee Limited, which adds features like heated leather seats, a power driver's seat and 18-inch wheels, some of which are options on the Latitude.
We found one at a dealer in Chicago's south suburbs that listed for $33,180. It had a few more options — a panoramic moonroof, navigation, HD and satellite radio — but it had the four-cylinder engine and Active Drive I that we wanted.
We reached out and the dealership's internet manager quoted us with a different price: $30,890 or $2,290 off MSRP. Throw in sales tax, $166 documentation fee and $220 for new license plates, and we were looking at $34,311 out the door. Not too shabby for a car with just $500 in incentives listed for our ZIP code.
We made an appointment and test-drove the car the next day. Everything checked out, but the dealership wouldn't move much off its price. We took his offer and headed out to do more shopping.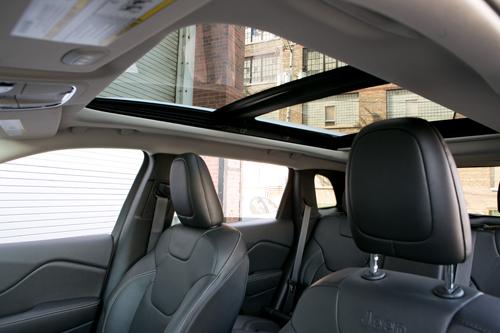 More Options
Back at the office, we reached out to two more dealers to see if they could compete on pricing. Each one listed an all-wheel-drive four-cylinder Cherokee Limited with Granite paint on Cars.com.
Neither one would. One dealership said they couldn't match our previous offer because theirs had $3,850 in extra packages. The second new dealership, meanwhile, said the Cherokee listed online wouldn't actually ship to the dealership for up to two weeks. We found two more Limited models listed on Cars.com at the same north-suburban dealership we originally contacted when our shopping sights were on Latitude models. Both Limiteds had window stickers of $33,375; that was essentially, the same car as the south-suburban dealer, but it included a $195 CD player.
We called the dealership and started to talk about the quote we had in hand. A representative took down the stock numbers of the Cherokees we found on Cars.com and stopped us midsentence: "Get a quote, print it out and we'll beat it by $500," he said. "You'll get another $250 off by setting up an appointment with me."
We mentioned that both Cherokees had CD players, which the Cherokee from the south suburbs did not. Would that affect his price? Nah, he said. And did the dealership take American Express, the corporate credit card we planned to use for the deposit? Sure, he said.
We set up an appointment and arrived the next day.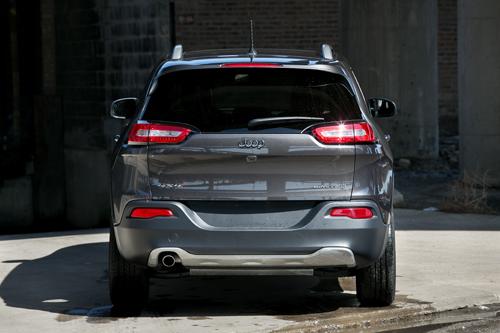 More Complications
We walked in and a saleswoman greeted us. We said we were there to see the man we had spoken with the day before. Oh, she said, he probably worked in the "BDC" (the dealership's business development center) before checking by phone to see if the dealership had anyone with our contact's name.
She seemed intent on making the deal with us herself, so we explained the terms her BDC rep had given us: $500 off the offer we had in hand, plus another $250 because we'd set up an appointment. We had window stickers from the two Cherokees we believed to be at the dealership, plus the window sticker from the Cherokee at the south-suburban dealer and its purchase agreement for $34,289, out-the-door.
She took our printouts and went to see her manager. Twenty minutes passed. She returned with a larger sheet that had some numbers written in marker. At the bottom was $33,958, which is just $341, not $750, below our best offer.
She explained that our BDC friend had been wrong about the $250 off, which was already folded into the $500 offer. There was another wrinkle: The dealership didn't actually have either Cherokee listed online on its lot. This BDC fellow was probably looking at online inventory, she told us. In reality, those Cherokees were shipping and "should be here any day."
We balked. Their best price wasn't even $500 below our best offer, and it was for a car that wasn't there. We demanded a price of $33,500 and said that our purchase would be contingent on seeing and driving the Cherokee, whenever it rolled in.
That was another $458 below the offer on her paper. "Could we split that?" she asked. No, we said. She left to talk to her manager, only to return with the same $33,958. We conceded the $250 make-an-appointment deal mistake, but insisted she drop the price to honor the dealership's $500 promise.
The back-and-forth went on. Finally, we told her that if we couldn't get to $33,758, we were done.
"I'll go back and tell him this is the price or you're walking," she said. She left one more time. We put our coats on.
She came back: "OK, how much are you going to put down?" We got our price: $33,758 out-the-door, or $3,174 (8.6 percent) off the full price on that particular Cherokee. We didn't put any actual money down since it turned out the dealership didn't take American Express, and they allowed a good-faith deposit instead to reserve our Cherokee at this price.
The Delivery
That was Thursday. The following Tuesday, we hadn't heard anything. Eventually, our saleswoman called us back and said the Cherokee was on a truck the previous Friday but probably experienced weather delays; it should arrive in the next day or two. This was happening as major storms hit most of the Midwest.
On Friday, she called and said the Cherokee had arrived. We went to the dealership, took a brief test drive, had no issues, and said we'd show up the following week with a check.
The following Thursday afternoon, we did just that. The dealership had cleaned the Cherokee up, and we gave them the check for the full $33,758, and as always, signed a pile of documents.
We headed to the parking lot and there was our Cherokee, clean as a whistle with all of 11 miles on the odometer. Still, we'd barely sat down when we noticed a low washer-fluid warning. And the dealership had started us off with less than half a tank of gas.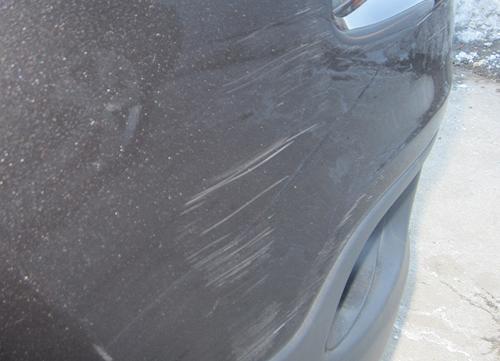 It got worse. We inspected the exterior and found a few scratches on the right front fender. We waved the saleswoman back. She looked at the scratches and told us to pull into the service bay to get them buffed out, but it turned out the folks who could do the work had left for the day.
We left with the Cherokee and returned the next week and had the scratches taken care of in less than two hours while we waited.
Not the best start to our ownership experience, but we had the car we wanted.
Cars.com photos by Evan Sears and Kelsey Mays