2014 Chevrolet Impala Mileage Update: 4,544 Miles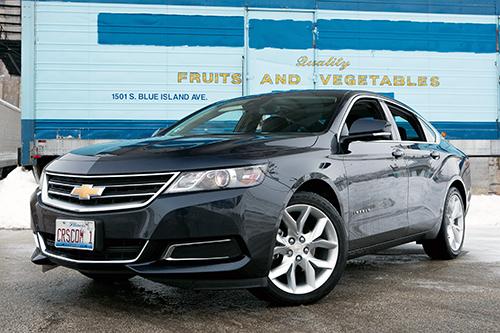 The Cars.com's long-term 2014 Impala had a busy month, accumulating more than 1,700 miles since our previous update. It was also a more fuel-efficient month with the Impala's average mileage after 4,544 miles improving almost 1 mpg from 19.41 to 20.3 mpg.
More on Our Long-Term Test Cars
The 31.17 mpg an editor averaged on a single tank is the highest fuel economy we've squeezed out of the 305-horsepower, 3.6-liter V-6 rated at 29 mpg on the highway by the EPA. That tank also topped the longest recorded range of 394 miles.
Cars.com photo by Evan Sears