2015 BMW 4 Series Gran Coupe: Up Close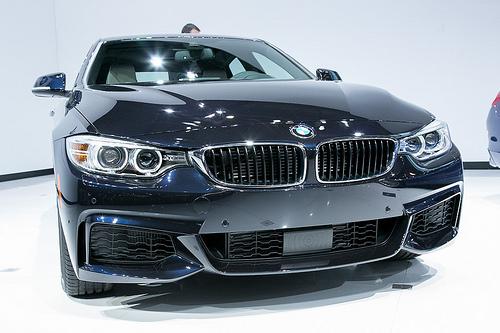 The 4 Series Gran Coupe is emblematic of BMW's expanding product line. Even though the automaker sells the 3 Series sedan, wagon and GT, and now the 4 Series coupe, the luxury brand thinks there's room for something more. Enter the 4 Series Gran Coupe, a four-door car with sleeker, coupelike lines.

More 2014 New York Auto Show Coverage

There's some tradeoff in interior roominess in the name of style, but more cargo versatility than you might expect.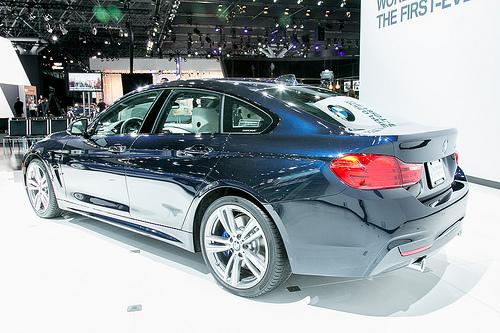 Whether you think BMW needs a model like the 4 Series Gran Coupe or not, it's a very slick-looking car. The fastback roofline and low-slung stance work great, and there's enough of a sedan profile to prevent it from looking like BMW's awkward 5 Series Gran Turismo. The frameless side doors look cool when open but I'd worry about a raised window getting bumped and damaging the power-operation assembly.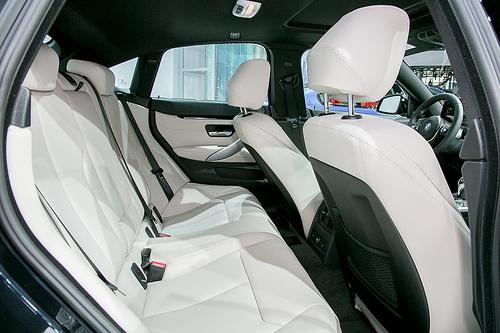 The interior design and layout isn't that different from the 3 Series — or most other BMWs these days. The backseat feels tighter than the 3 Series in general, and the sleek roofline makes its presence known here; my head was up against the roof.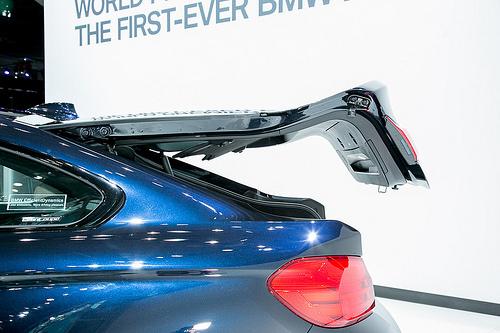 Interestingly, the cargo area is more practical than a traditional trunk. Even though the 4 Series Gran Coupe still has the look of a sedan, the small decklid and rear window open as one piece like a hatchback. The cargo area is sizable, and with the rear glass out of the way it's easier to drop luggage into the space. The bumper liftover is low, too.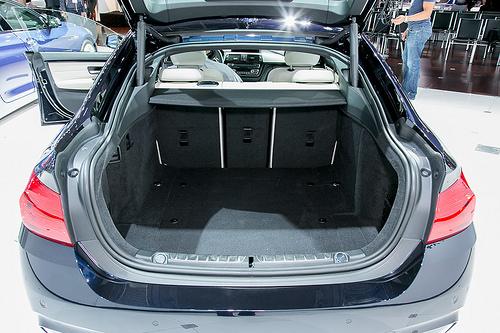 One thing is sure: The price premium BMW plans to charge for the 4 Series Gran Coupe over the 3 Series sedan will be good for its bottom line, but is the $2,400-$3,000 extra worth it to you? Let us know in the comments.

Cars.com photos by Evan Sears