2015 Chevrolet Cruze Photo Gallery (19 Photos)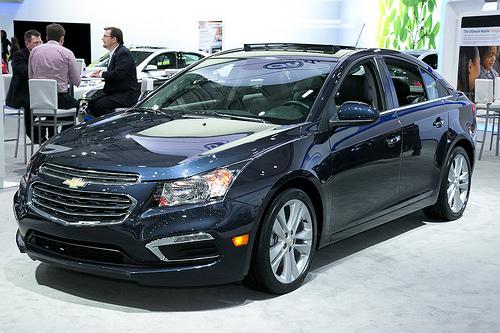 Chevrolet freshened the exterior styling of its Cruze compact car for 2015, but the updates look minor. Highlights include a revised front end with a more streamlined grille and LED running lights.
More 2014 New York Auto Show Coverage
Inside, there are revised cupholders, and some of the controls get new locations — the door-lock switches move from the center console to the front door panels and the trunk release is now relocated near the center console. Check out the gallery below; Cars.com photos by Evan Sears.