2015 Dodge Challenger Photo Gallery (30 Photos)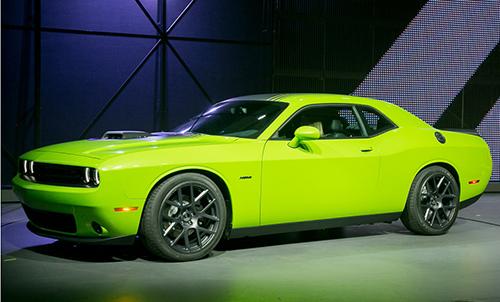 While the 2015 Dodge Charger has adopted the look of the present-day Dart, the new Challenger is sticking to its retro-style guns. Blissfully stuck in the '70s, the large sports coupe hasn't undergone much of a makeover for the new model year, save for some front- and rear-end refinement, projector-beam headlamps with LED halos, a split grille and grinning front bumper.
More 2014 New York Auto Show Coverage
Interior design updates the Challenger's style all the way from 1970 to 1971 with that model year's trapezoidal dashboard, door and center console shapes. On the other hand, cabin materials have received an overdue refresh, lending some elegance to this muscle car's gun show.
Check out the gallery below; Cars.com photos by Evan Sears.