2015 Ford Focus Photo Gallery (23 Photos)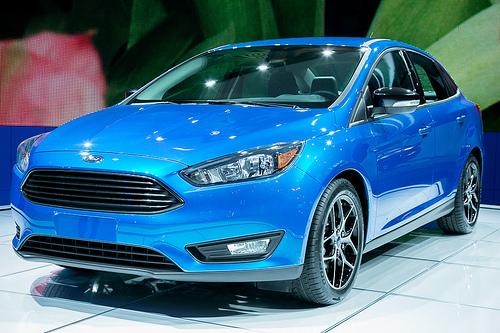 Ford's compact car is revised for 2015, but the automaker is keeping the styling in the family with the new Focus and its strong resemblance to the Fiesta subcompact car. Hatchback and sedan body styles return with new LED running lights and a split grille.
More 2014 New York Auto Show Coverage
The blue sedan on display in New York features the optional Black Package with metallic exterior black trim along with a darkened grille, headlights, mirror caps, spoiler and wheels.
Check out the gallery below; Cars.com photos by Evan Sears.