2015 Infiniti QX80 Photo Gallery (32 Photos)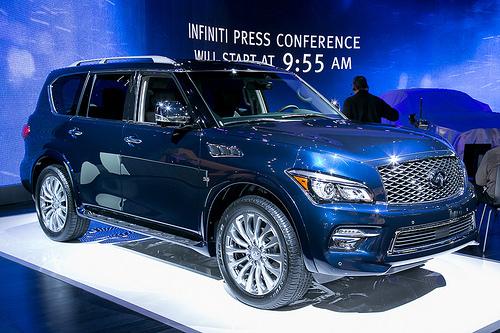 It's no secret that we think Infiniti's large SUV is awkward looking — and that's putting it nicely. The QX80 (previously the QX56) gets a mild exterior styling update for 2015, which should help soften it a bit.
More 2014 New York Auto Show Coverage
In front, a curvier lattice-style grille is new, and other changes include revised LED headlights, turn signals and fog lights and a restyled bumper — and don't forget the bling; there's even more chrome trim this year.
Check out the gallery below; Cars.com photos by Evan Sears.