2015 Jeep Renegade: Up Close
Few topics get automotive enthusiasts riled up like a discussion of the future of the Jeep brand. Should they remain true to their boxy, off-road military origins with products like the Wrangler, or go more on-road friendly with swoopy, daring designs like the new Cherokee? Jeep itself seems conflicted, giving us a range of styles and capabilities to choose from, but the brand's global push in the next couple of years will be with this model, the 2015 Jeep Renegade. It debuted at the 2014 Geneva International Motor Show and appears this week at the 2014 New York International Auto Show.
More 2014 New York Auto Show Coverage
It's a mix of both worlds — built on a platform shared with a tiny Fiat crossover, the Renegade did not start life as an off-roader. But you wouldn't necessarily know that from looking at it — this is a traditional Jeep look, with boxy upright styling, round headlamps, the iconic seven-bar grille up front and square taillights out back.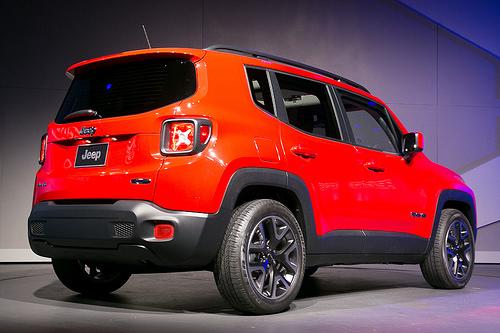 The roof is available in body color paint or black, and it features optional removable panels, either powered or manual. The more off-road capable Trailhawk model looks even more aggressive, with blacked-out graphics, red tow hooks and a slightly higher ride height. The result is a subcompact trucklet that has a butch, bulldog stance and an industrial feel to it that is sure to be a winner globally. It looks like a proper Jeep, but it's still fresh, modern and appealing. Frankly, this is what the new Cherokee should have looked like.
Inside, you won't confuse the mini-Wrangler for a big SUV — it's small in here, tidy and compact but still very stylish. There are exposed elements on the dash, just like in the bigger Cherokee, meant to look like structural metal pieces. The whole theme was done by Jeep's younger interior designers, who were instructed to design an interior that they'd want to own.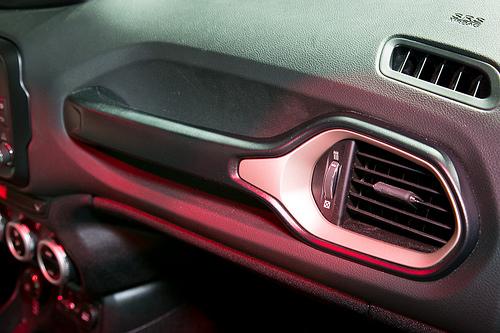 The result is fantastic, with a stylish and functional look that matches the playful attitude of the Renegade and features plenty of the "Easter egg" surprises that we've come to expect from Chrysler products. The redline on the tachometer is a splotchy mud puddle, the center air conditioning vents sit atop the dashboard and look like ski goggles, and there are interior color and trim choices that include anodized red and orange aluminum trim.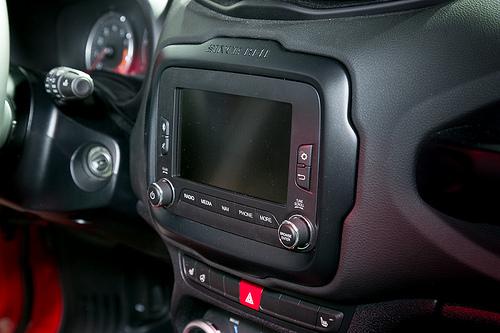 The Renegade is fully state-of-the-art for onboard electronics too, with the latest Chrysler Uconnect system offered (in a slightly smaller screen than we're used to these days), a full raft of safety equipment and a sophisticated four-wheel-drive system that can be set for the terrain you're driving through.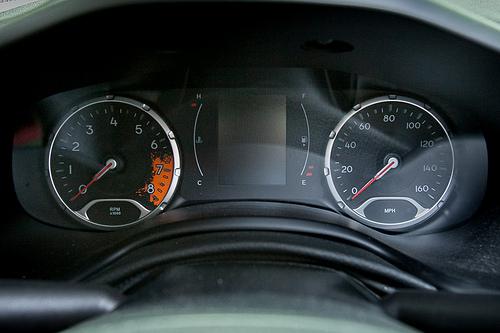 Nearly everything about the new Renegade screams "fun," and if the performance from its decently powerful engine choices matches its looks and packaging, this could well be one of the most hotly anticipated vehicle arrivals of 2014.
Cars.com photos by Evan Sears