First Baby? Don't Forget: Install Car Seat Before Little One Arrives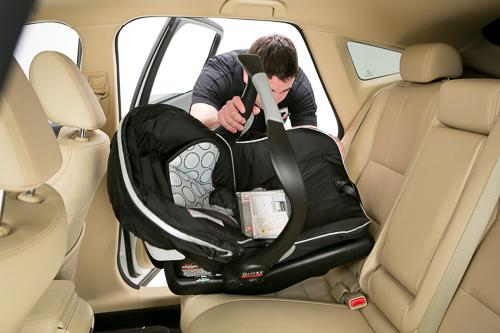 When I was pregnant with my first child, I spent way too many hours online researching which stroller, child-safety seat, diaper bag and crib sheets we needed. As the big day approached, I washed and organized new clothes and cleaned out kitchen cabinets to make room for bottles. However, there was one key piece of gear that didn't make it to its rightful place: the car seat.
Read More #FamilyCarAdvice
When it was time to leave the hospital with our brand-new baby, I had to rely on my already exhausted husband to install our daughter's rear-facing infant seat. Naturally, he pulled up to the front of the hospital with it installed backward. After some choice words, we finally got it installed and went on our merry way.
Those early moments of parenting were needlessly stressful. If we had spent a couple of hours before the baby arrived having our car seat's installation inspected by a certified car-seat technician (who will do this free of charge), we could have avoided that fiasco in front of the hospital. Find a car-seat check in your area.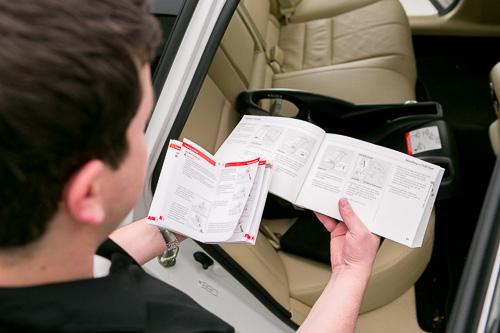 Installing a child-safety seat correctly is no easy feat. The National Highway Traffic Safety Administration says three out of four kids are not as secure as they should be thanks to improperly used car seats.
It's a big deal: "Using the correct restraints reduces infants' and toddlers' chances for fatal injury by 71 percent and 54 percent in passenger cars, respectively," according to NHTSA.
Parents (new ones and seasoned pros) need to keep a watchful eye on their kids' child-safety seats. A few things to watch out for:
A child-safety seat that moves more than an inch: Check your child's seat by grabbing it near the seat belt path or Latch belt path and giving it a tug. If it moves more than an inch in any direction, reinstall it to get a tighter fit.
Latch anchors or seat belts that are used incorrectly: If you're using a seat belt to install a child-safety seat, make sure the seat belt's retractor is in the locked position. If you're using the Latch system, make sure you're using the Latch connectors correctly (some can only be used in one direction).
A harness that doesn't fit: If your child is in a rear-facing seat, the harness shoulder straps should be at or below shoulder level; in a forward-facing seat, the straps should be at or above the shoulders. The chest clip should be at armpit level. Safe Kids Worldwide says parents can then check for too much slack in the harness by pinching the strap at the shoulders. If you can pinch any webbing, tighten the harness straps.
Extras: If it didn't come with your child-safety seat, don't use it. This includes aftermarket (not sold with your car seat) headrests or blankets that attach to car-seat straps or go under your child when secured. There is no government agency that monitors their safety effectiveness, and these things can compromise the effectiveness of a car seat. Toys and baby mirrors: Avoid attaching toys and mirrors directly to the car seat or seatback. In a crash, these can become airborne objects that could hurt your child.
Cars.com photos by Evan Sears