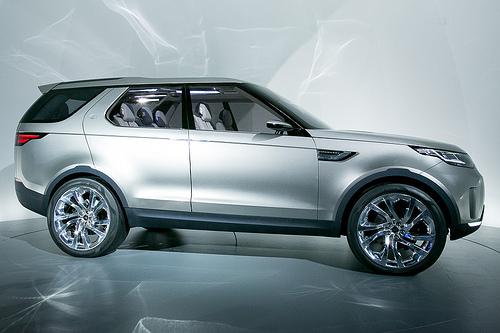 Land Rover's Discovery Vision concept at the 2014 New York International Auto Show is a wild concept with a highly versatile, configurable cabin; video chat between front and rear occupants; and a remote control driving system, among many other out-there features.
More 2014 New York Auto Show Coverage
Land Rover says an all-new premium compact SUV called the Discovery Sport will be the first production model to take cues and features from the Discovery Vision concept. It will arrive at dealerships in 2015. The Discovery Sport is the first member of an all-new Discovery family of vehicles.
"This will be the most versatile and capable SUV in its segment and is the first expression of the Discovery Vision concept unveiled here in New York," said Gerry McGovern, Land Rover design director and chief creative officer, at the auto show.
Land Rover's current entry in the premium compact SUV space is the LR2, an SUV in need of a redesign/replacement compared to the similarly sized and more modern Land Rover Evoque as well as other compact luxury SUVs.
Cars.com photo by Evan Sears