New Child-Safety Seats for Cars.com's Car Seat Checks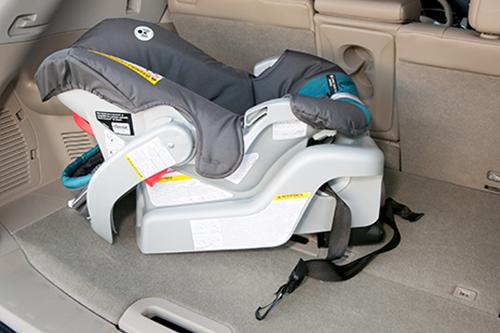 For many parents, buying a new child-safety seat involves a lot of research. It's no different for Jennifer Geiger and me when we're buying new car seats for our Car Seat Checks, though we did have some ideas about what we wanted in our three new car seats.
High on our list was a convertible seat that didn't need to have its Latch belt threaded through two different seat belt paths as our Britax Roundabout did. It wasn't difficult to switch the Latch belt from the forward- and rear-facing position paths, but it did lead to a lot of scraped knuckles. Couple that with installing the convertible in both positions in two to three cars during each Car Seat Check, and Jennifer and I were going through a lot of Band-Aids.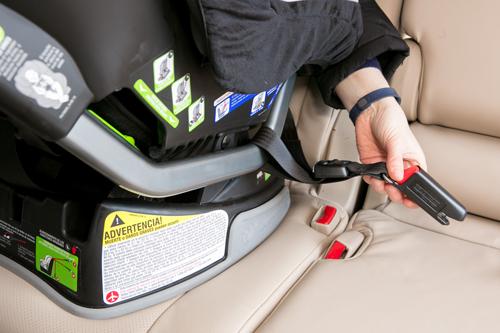 But we don't let just our wish list dictate the kinds of car seats we purchase. We look into the most popular car seats purchased online in our three categories — convertible, infant and booster seats. We also want to make sure that we can test both rigid Latch connectors and hooklike connectors during our test.
Thankfully, we were able to satisfy all our requirements with our most recent purchases.
We're replacing our Britax Roundabout with a Britax Marathon convertible car seat (photo above). The Marathon has rigid Latch anchors and an ingenious design for moving its straps. On each side of the Marathon is a long bar to which the Latch anchor is attached via webbing. The anchors can be easily positioned into the correct location for forward or rear installation. No more bloodied knuckles!
If we're unable to use the Latch connectors to install the Marathon, we'll have to use a seat belt, which means we're back to dealing with the convertible's seat belt paths.
For the rear-facing infant seat, we replaced our Graco SnugRide 30 with the same model, which is now called the SnugRide Classic Connect 30. This popular car seat earned another round as our infant seat of choice thanks to its hooklike Latch connectors. In our tests, we've found that the two connector styles often yield different results with hard-to-access Latch anchors.
For the booster seat, we stuck with Graco's Turbo Booster with a high back — another best-seller, according to our research.
Look for these new child-safety seats in our upcoming Car Seat Checks.
Cars.com photos by Evan Sears