Recall Alert: 2001-2004 Ford Escape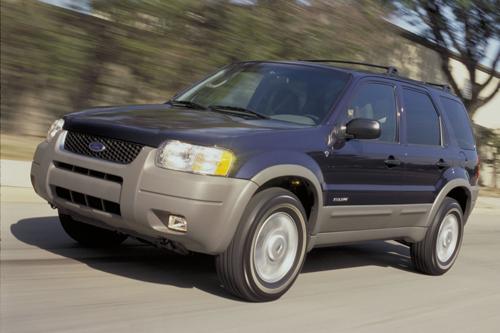 Vehicles Affected: Around 349,000 model-year 2001-2004 versions of the Escape compact SUV sold in states where salt is used to melt ice on the roads.
The Problem: The Detroit News is reporting that rust could cause problems with the vehicle's subframe, impacting the driver's ability to steer. This could cause a crash; Ford is aware of one related crash but no injuries were reported.
The Fix: Dealers will install a reinforcement cross brace for free.
What Owners Should Do: Ford has not yet provided an owner notification schedule. Owners can call Ford at 866-436-7332 for more information.
Manufacturer image