Recall Alert: 2010-2012 BMW Vehicles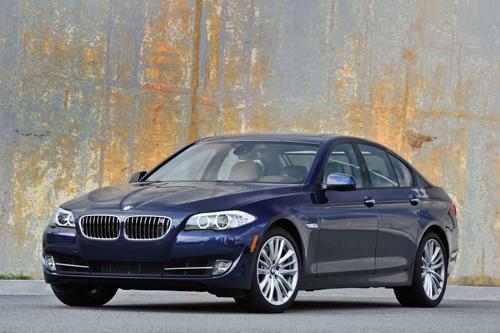 Vehicles Affected: Approximately 156,137 BMW vehicles from the 2010-2012 model years. The recalled models are the 2010-11 128i coupe and convertible; 328i xDrive sedan; 328i sedan, coupe, convertible and sports wagon; and Z4 sDrive 30i. Affected model-year 2011-12 vehicles are the 135i coupe and convertible, 335i sedan, X5 xDrive 35i and X6 xDrive 35i. Affected model-year 2011 vehicles are the 335i xDrive sedan, 335i coupe and convertible, 528i sedan, 535i sedan, 535i xDrive sedan, X3 xDrive 28i and X3 xDrive 35i. Affected model-year 2010 vehicles are the X3 xDrive 30i and X5 xDrive 30i. Affected model-year 2012 vehicles are the 2012 640i coupe and convertible. Model-year 2010-12 535i Gran Turismo vehicles are also part of the recall.
"In addition, owners of approximately 170,172 model year 2010-2012 BMW vehicles equipped with inline-six-cylinder engines not covered by this recall, will receive an extended warranty to address this condition," the National Highway Traffic Safety Administration said in its recall notice.
The Problem: The bolts that secure the variable camshaft timing adjustment unit could become loose and may break. This could cause reduced engine power or the engine could stall, increasing the risk of a crash. BMW has not received any reports of accidents or injuries related to this issue, the automaker said in a statement.
The Fix: Dealers will inspect and replace the affected bolts for free.
What Owners Should Do: BMW will notify owners starting in May. Owners can call BMW at 800-525-7417 or the National Highway Traffic Safety Administration at 888-327-4236 for more information.
Manufacturer image