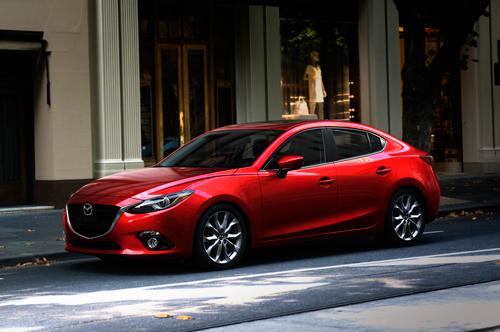 Vehicles Affected: Approximately 5,700 model-year 2014 Mazda3 compact cars and model-year 2014-2015 Mazda6 midsize sedans equipped with the 2.5-liter engine and a regenerative braking system. Only Mazda3 vehicles manufactured from June 12 through Dec. 18, 2013, and Mazda6 vehicles manufactured from May 20 through Dec. 4, 2013, are affected.
The Problem: Driving through rain or heavy puddles could cause the alternator belt to slip and send a faulty message to the power control module. This could cause a loss of power steering assist and possible engine stall, increasing the risk of a crash.
The Fix: Dealers will reprogram the PCM for free.
What Owners Should Do: Mazda will notify owners later this month. Owners can call Mazda at 800-222-5500 or the National Highway Traffic Safety Administration at 888-327-4236 for more information.
Manufacturer image