Rolls-Royce Makes Push for Provenance Pre-Owned Program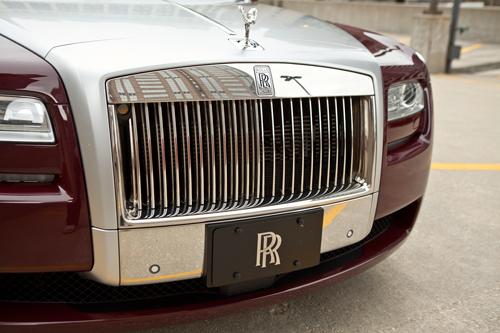 The popularity of certified pre-owned cars is nothing new to shoppers. Mainstream brands like Honda and luxury nameplates like BMW and Lexus have robust certified sales thanks to buyers averse to paying rising new car prices and appreciative of getting piece of mind thanks to the certification process.
2014 Rolls-Royce Wraith First Drive
Certified pre-owned programs are finding their way to the upper echelons of the automotive luxury market, but one in particular features some benefits slightly different than your average family sedan program.
Long considered by many to be the most posh and exclusive luxury car brand in the world, Rolls-Royce has a little-known certified pre-owned program called Provenance, and with the introduction of the company's "baby Rolls" a few years ago, the $265,200 Ghost (price includes destination), it now has a relatively sizable fleet of slightly used vehicles to populate the program.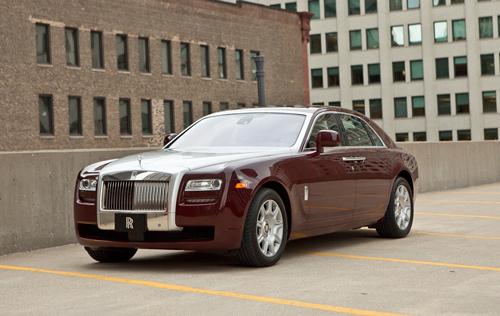 "The arrival of the Ghost, which we really call the ultimate businessman's tool, was big for us," said Eric C. Shepherd, president of Rolls-Royce Motor Cars North America, adding that Rolls-Royce sales tripled almost overnight after its introduction. "It's a lower-priced model that's meant for someone to drive oneself in, less to be chauffeured in, and it opened up the Rolls-Royce brand to a new group of people." Now a lot of those Ghosts are 2 and 3 years old, and models that were leased are coming back to dealerships. With that supply now increasing, Rolls-Royce is making a push for Provenance, a certified program that inspects, tests, reconditions and restores pre-owned late-model Rolls-Royce cars to showroom-new condition much like those from less-posh nameplates ... like BMW, which actually owns Rolls-Royce.
The Provenance program can also customize a pre-owned Rolls-Royce to a dealer or customer's taste. Did the previous owner forget to specify headrests monogrammed with the Rolls-Royce logo? Provenance can fix that. Perhaps some different wheels? Not a problem. Each Rolls-Royce dealer is certified to sell Provenance vehicles and is responsible for their reconditioning and preparation before delivery. Provenance does more than that, however, also providing a one- or two-year extended warranty, full maintenance, roadside assistance and service at any Rolls-Royce dealer in the world. What it does not provide for is a loaner car if your Rolls-Royce needs to head to the shop; loaners are instead handled on a dealer-by-dealer basis. But then, loaners are rarely required, says Shepherd, as it's rare that the owner does not have another vehicle at home to drive.
Why choose a pre-owned Rolls-Royce over a new one? Depreciation is one factor. Despite even used Rolls-Royces going for serious money, there are savings to be had. A quick scan of available cars on Cars.com correlated with vehicles listed on the Rolls-Royce Provenance webpage shows a few interesting options, such as a 2010 Ghost with 7,029 miles for $195,000. A new 2014 Ghost goes for $265,200-$305,300, with many trending higher due to owners' penchant for being generous with the options list. There's a 2010 Phantom Coupe with just less than 11,000 miles on the Provenance list for $258,880, far less than the new 2014 model's starting price of $435,550 (including destination). Supply of Provenance-certified cars is also much more limited than the supply of used Rolls-Royces in general - 36 available Phantom Drophead Coupes are for sale nationwide on Cars.com, whereas only four show up on Rolls-Royce's Provenance database, suggesting that the program is fairly exclusive.
The brand is excited about the prospect of expanding the Provenance program as more Ghosts in particular come in off lease, drawing more customers to the brand for the first time. Shepherd says that a Ghost from the Provenance program is actually a financially viable alternative to a loaded Mercedes-Benz S-Class when you look at the financing options.
The certified world is also one that may play to one of Rolls-Royce's weak spots in terms of product updates, which happen rarely. Maintaining exclusivity and a slow, traditional pace to product updates is exactly what its customers want, says Shepherd. For a potential buyer coming into a showroom and seeing a 3-year-old Provenance Ghost on the floor next to a brand new one will actually be pleased to see that very little has changed.
Cars.com photos by Ian Merritt