Subaru Teases All-New 2015 Outback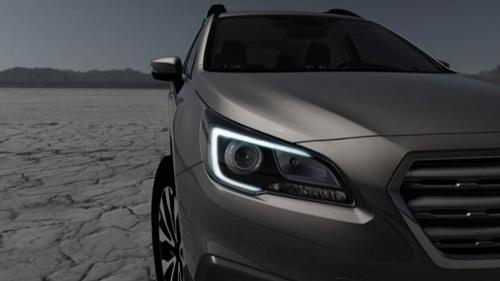 Subaru's Legacy and Outback have always been closely linked. The automaker's redesigned sedan was recently unveiled at the 2014 Chicago Auto Show, and now it's the Outback wagon's turn. Subaru announced that the "all-new" 2015 Outback will be launched at the 2014 New York International Auto Show later this month.
The Outback was last redesigned for model-year 2010 and got a light exterior refresh for 2013. It's tough to glean much from the teaser image, but it looks like the 2015 Outback follows in the new Legacy's footsteps with a larger trapezoidal grille and light-pipe-accented headlights. Check back with us on April 17 for more details.
Manufacturer photo