Which Compact Car Looks New to You?
The 2014 New York International Auto Show continues this week with a bevy of new models atop revolving pedestals. However, while many updates, like the new Nissan Murano, were certainly easy to notice others were not.
More 2014 New York Auto Show Coverage
Three popular compact sedans in terms of sales received tweaks for the 2015 model year and were introduced in New York. Their updates, however, are harder to spot. We're unsure if any of them received enough attention from their respective automakers to register with folks attending the show.
What do you think? Check out the 2015 Chevrolet Cruze, 2015 Ford Focus and 2015 Volkswagen Jetta and let us know which one looks most like a "new" model in our survey below.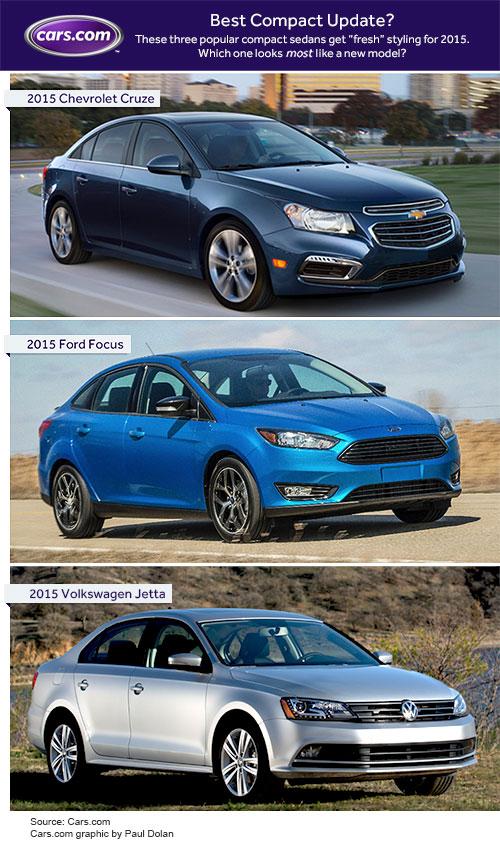 Create your free online surveys with
SurveyMonkey
, the world's leading questionnaire tool.