2014 Chevrolet Impala Mileage Update: 5,456 Miles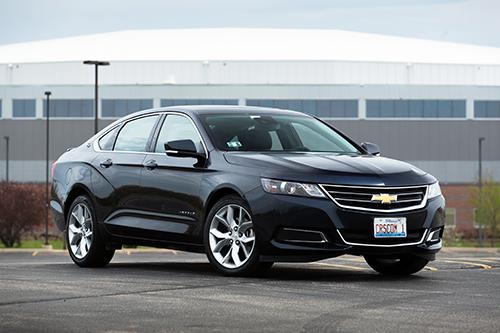 Our long-term 2014 Chevrolet Impala can't seem to return decent fuel economy; it's still averaging a few miles per gallon short of its 22 mpg combined EPA rating. We know the comfy sedan can exceed its 29 mpg highway rating with cruising mileage up around 31 mpg, but it recently logged a new lowest-recorded tank of 17.36 mpg, falling short of its 19 mpg city rating.
More on Our Long-Term Test Cars
The Impala's 20.23 mpg average after 5,456 miles is down slightly (.07 mpg) compared to April's recordings.
Cars.com photo by Evan Sears