2015 Dodge Challenger SRT Hellcat Photo Gallery (21 Photos)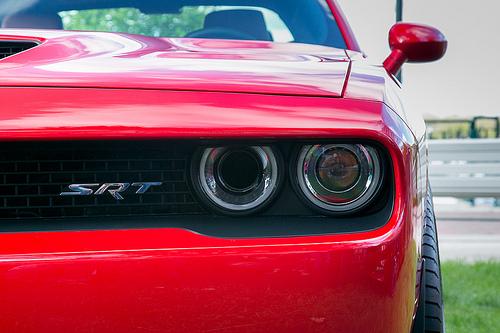 Dodge unveiled the most powerful V-8 in its history earlier in the week under the hood of the 2015 Challenger SRT Hellcat. We got to take a closer look at the supercharged, 600-plus-horsepower coupe this morning at the Midwest Automotive Media Association Rally in Wisconsin.
2015 Dodge Challenger: First Look
Click here for more on the model and check out the gallery below; Cars.com photos by Evan Sears.