Recall Alert: 2010-2014 Ford Taurus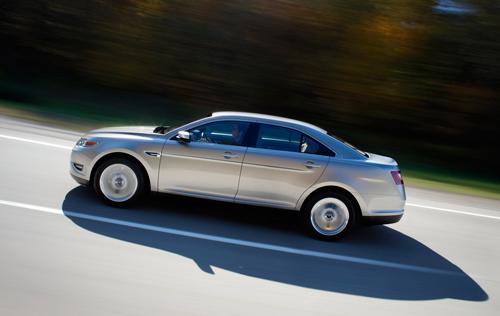 Vehicles Affected: Approximately 196,000 model-year 2010-14 Ford Taurus sedans registered in states where road salt is used
The Problem: The Detroit News is reporting that salt could get into the license plate lamp, causing it to rust. This could lead to a fire; Ford is aware of 18 fires and one minor injury related to this issue.
The Fix: Dealers will replace the license plate lamp assembly for free.
What Owners Should Do: Ford will notify owners but has not yet provided an owner notification schedule. Owners can call Ford at 800-392-3673 for more information.
Need to Find a Dealer for Service? Go to Cars.com Service & Repair to find your local dealer.
Manufacturer image