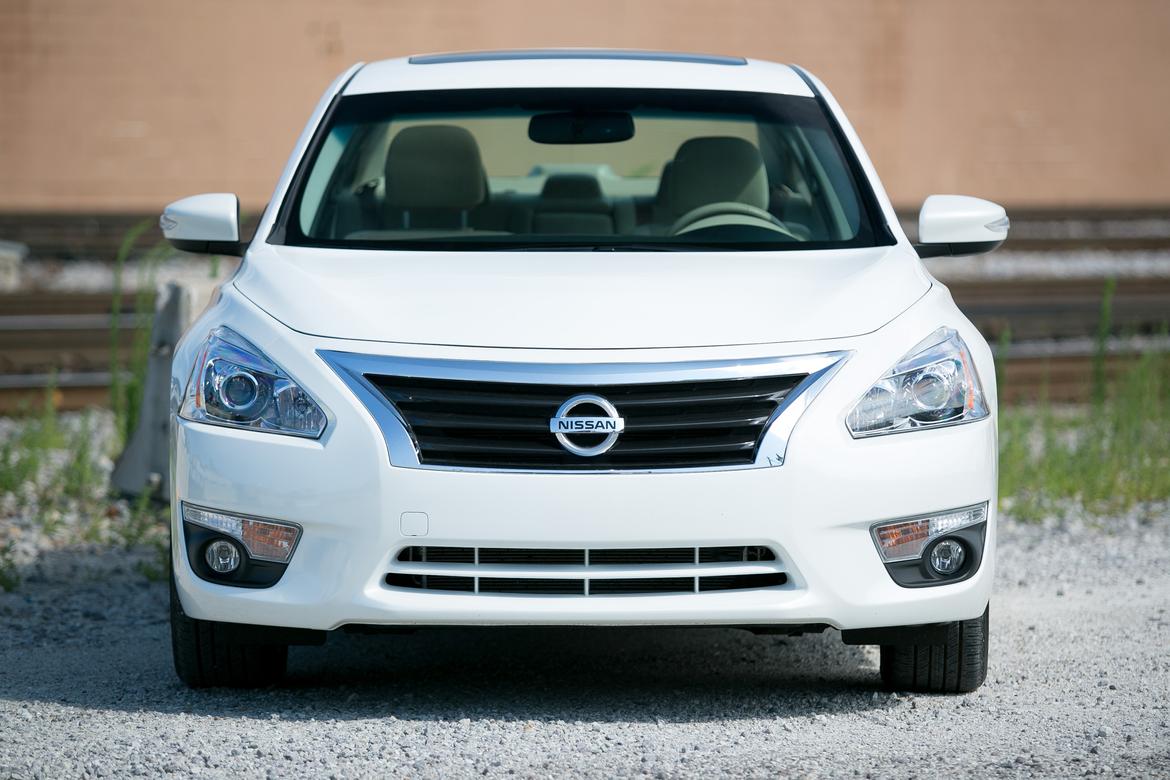 The midsize sedan remains one of the most popular types of cars on sale today. In the next year, redesigned versions of the Hyundai Sonata, Subaru Legacy and Toyota Camry will hit dealerships, illustrating just how competitive the segment is.
That's also why we're picking it as the first group we'll discuss in terms of real-world affordability. We took the field and compared what each car would cost when equipped with several popular features and five years of fuel expenses.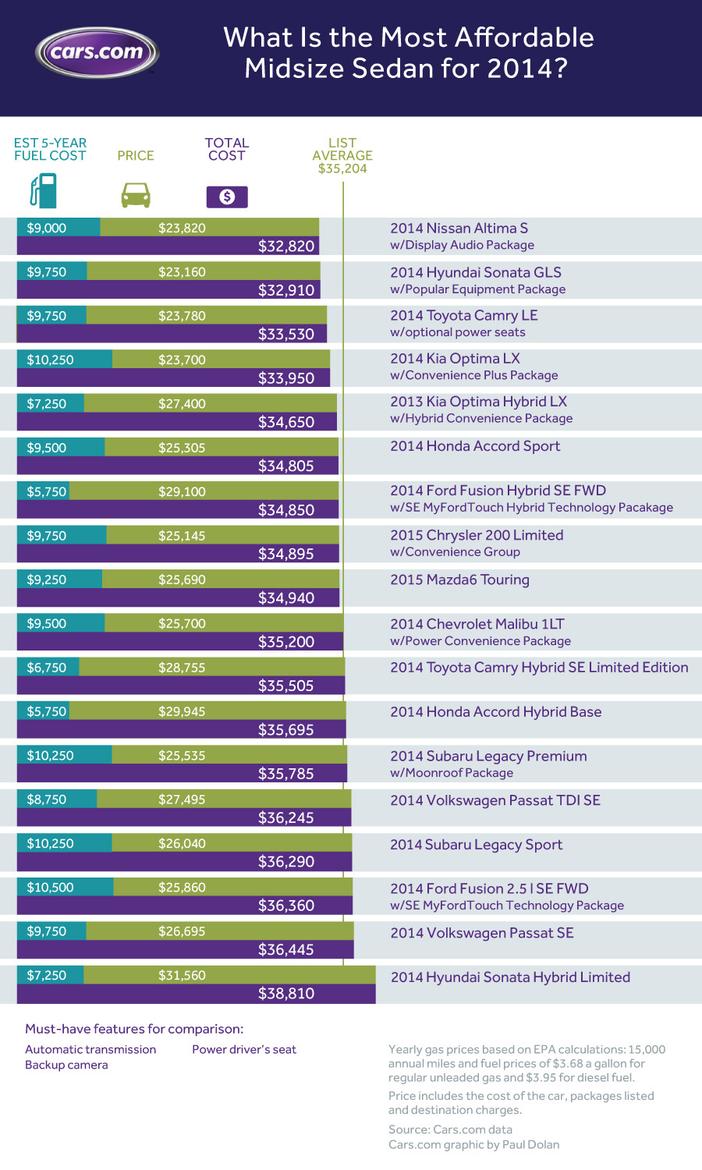 Our list of equipment was the nearly the same as last year's, but we discovered three features continue to drive costs and force buyers higher up the trim-level ladders and options lists: an automatic transmission, a power driver's seat and a backup camera.
We also included five years of gas costs at the current price and driving ratio provided by the EPA.
The results were illuminating.
Nissan moved up from No. 2 last year to the top spot, but the new No. 2, the Hyundai Sonata, moved all the way up from No. 11.
Gas prices (up 7 cents a gallon versus 2013) didn't alter the rankings significantly and once again, this year the hybrid version of the Ford Fusion ranked as more affordable than its non-hybrid counterpart.
Here are other findings from our latest analysis:
Volkswagen's diesel-powered Passat TDI ranked higher than its thirstier gas-powered version ... by just $200.
The Dodge Avenger once again is left off the list because it does not offer a backup camera, even as an option.
The redesigned Chrysler 200 ranked eighth on the list; you can get the backup camera and power driver's seat as part of an $895 Convenience Group, on the Limited trim level.
The Mazda6 sedan now offers a special fuel-efficient technology called i-Eloop that saves you $500 at the pump over five years. Unfortunately, to get a Mazda6 equipped with i-Eloop, power driver's seat and backup camera will cost you an additional $7,080.
Ford has a new turbocharged 1.5-liter four-cylinder that will save you $750 at the pump (assuming gas costs $3.68 a gallon), but costs $795 more to buy.
The Toyota Camry we used for our list is a 2014.5 model. They began production in March and likely will be the models that customers will run into on dealer lots after this story is published. That model has power seats as a $100 option. The 2014 model has them as part of a $440 option package. The price difference would not have impacted the Camry's ranking.
An updated 2014 Kia Optima Hybrid is not on sale now, but there are new 2013s in Cars.com's new-car inventory, so we decided to list it here.