2014 Jaguar F-Type Convertible Photo Gallery (24 Photos)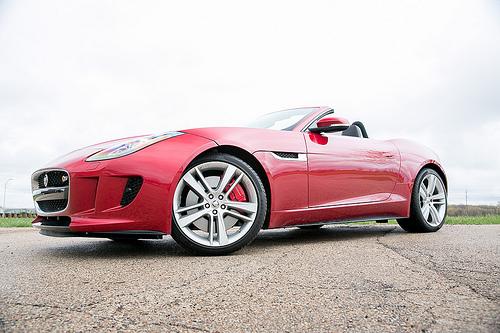 A bout of sunny weather coincided with a bumper crop of test convertibles this spring — our drive of the 2014 Mazda MX-5 Miata was followed by a stint in the droptop version of Jaguar's newest car, the F-Type. We tested the 495-horsepower, supercharged V-8 model of the rear-wheel-drive soft-top roadster in eye-popping Italian Racing Red, matching its eye-popping $103,820 sticker price after options and destination.
Cars.com reviewer Joe Wiesenfelder called this cat "a tour de force of eager power, engaging dynamics and head-turning looks." Click here for the full review and check out the gallery below; Cars.com photos by Evan Sears.