2014 Mazda MX-5 Miata Photo Gallery (23 Photos)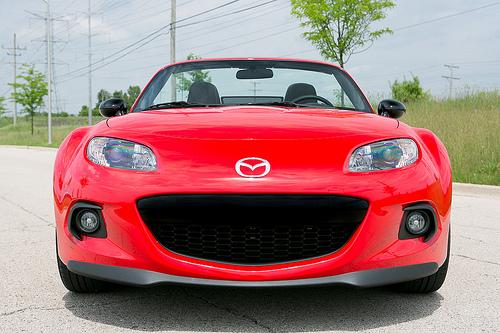 Spring has sprung in Cars.com's Chicago office, and not just in terms of the weather, but also the tops that are popping off of our latest crop of test convertibles. We recently spent some time in Mazda's fun, fling-able MX-5 Miata hardtop convertible, a car that's retained the same formula for the past 20-plus years: compact + affordable + uncomplicated = fun. We tested the Club model, which adds a front air dam and diffuser, 17-inch alloy wheels, a sport suspension, Club badges and specific interior trim.
Click here for the full review, and check out the gallery below; Cars.com photos by Evan Sears.