2015 Mitsubishi Outlander Sport: What's Changed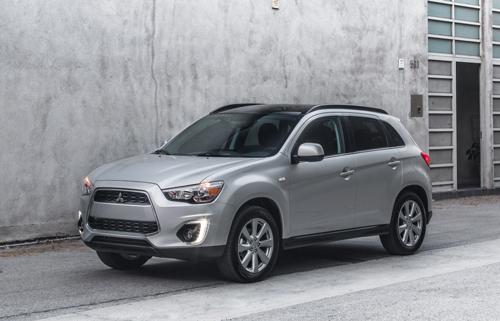 Most significant changes: New transmission, improved fuel economy ratings, more sound insulation
Price change: To be announced in mid-July
On sale: Late July
Which you should buy, 2014 or 2015? 2015
Despite its attractive base prices among compact crossover SUVs, the 2014 Outlander Sport proved to be sluggish, noisy and unrefined in Cars.com's evaluation. Mitsubishi says the 2015s will be better, thanks to a new continuously variable transmission and better sound insulation. That remains to be seen, so for now we suggest a wait-and-see approach until we (and you) have the opportunity to drive a 2015 model.
What's the Most-Affordable Compact SUV for 2014
Mitsubishi says the new CVT will deliver better off-the-line response and let the driver shift manually if desired. And it says thicker front door glass and more rear body insulation will reduce interior noise. Both would be welcome improvements.
The new CVT also should boost fuel economy ratings. Official EPA ratings haven't been issued, but Mitsubishi says front-drive models should gain 1 mpg across the board, increasing to 25/32/28 mpg city/highway/combined. With all-wheel-drive, Mitsubishi expects the city rating to remain 24 mpg but the highway and combined ratings will increase 1 mpg to 30 mpg and 27 mpg, respectively.
The Outlander Sport might appeal to shoppers on a tight budget looking for a bargain in a compact crossover, but it's hard to recommend a 2014 because of the low performance and high noise levels. Especially when you can get a highly praised competitor like the Nissan Rogue, which will cost roughly the same over five years of ownership.
For now, we will reserve judgment on the 2015 Outlander until we see the new prices and get a chance to drive it.
Manufacturer image