2015 Subaru WRX STI From Chicago to Big Sur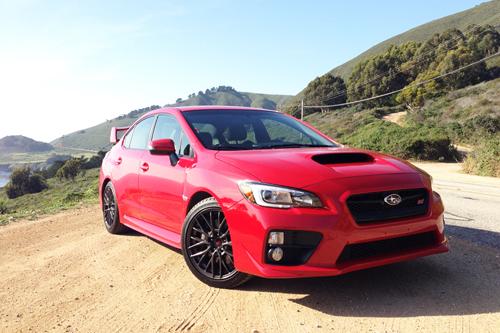 Disclaimer: I did not drive a new 2015 Subaru WRX STI from my home in Chicago to Big Sur, Calif. But I did get to drive different examples of the new STI in both places roughly a month apart. The distance and driving roads made a world of difference in appreciating this powerful rally-inspired four-door that anyone can buy at a dealer lot.
2015 Subaru WRX STI Expert Review
My time with a jet-black STI in Chicago was relatively short and unfortunately included a daily commute to work, which meant gridlock under grisly gray skies that even in April were frigid. Shifting through gears repeatedly, pushing down a beastly clutch with my left leg and trying to prevent the car from bucking was not easy.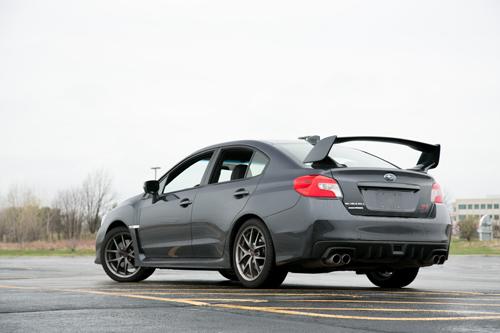 Open bursts of driving around town, down curving highway off-ramps and at highway speeds were exhilarating, but it seemed like more work than fun. Other editors at Cars.com headquarters agreed with that assessment.
Fast-forward a few weeks and a shiny red STI was pulled up by a grinning valet at my hotel in San Francisco ready to shoot down to picturesque Big Sur for a drive event with Subaru's new Legacy.
My co-driver took the first shift that again had me experiencing heavy congestion in a car meant for slinging around curves with its tail out. But once up to speed on the highway the STI wasn't a bad road-tripper, and even the burly exhaust note disappeared from notice ... significant road noise from the grippy tires did not, however.
2015 Subaru WRX STI Photo Gallery
We swapped driving duties after getting some needed caffeine and were off on the final leg of the journey, which meant more open roads and, of course, Pacific Coast Highway 1.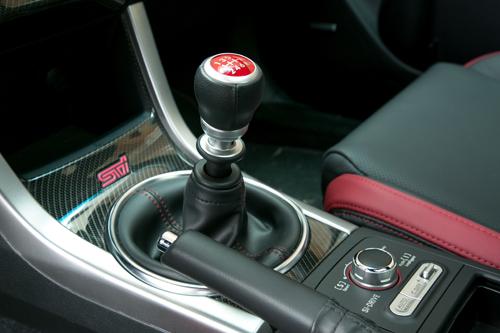 Here I clearly won the luck of the draw in terms of driving enjoyment. The STI was right at home on these winding coastal roads, tires digging in for extreme grip, the steering wheel delivering my inputs precisely enough to prevent any chance of us dropping straight down into the churning Pacific Ocean, and plenty of power coming in and out of turns.
The clutch's weight isn't as much of a drag when you're exercising it for its intended purpose at regular intervals versus the nonstop use I dealt with on the Kennedy Expressway in Chicago.
After nearly 100 miles of driving I stepped out of the STI giddy versus depressed. Maybe it was the sunny weather, but I'm pretty sure it was the local roads. This is where STI owners need to live.