2015 Subaru WRX STI Photo Gallery (27 Photos)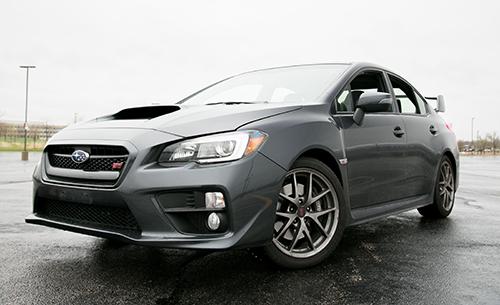 As Cars.com reviewer Kelsey Mays said in his critique, the 2015 Subaru WRX STI "packs a punch" performance-wise, though some buyers might find its $35,000 starting price a slap in the face. The even-higher-performance version of the high-performance WRX wears a rather dramatic rear wing, 18-inch aluminum-alloy wheels and standard Alcantara-covered seats with red-and-black leather bolsters — racier accents above and beyond the regular WRX's quad tailpipes, large fenders and flat-bottom steering wheel.
Click here for the full review, and check out the gallery below of the black STI we test drove; Cars.com photos by Evan Sears.