Ford Lowers Fuel Economy Ratings on Six Cars, Will Reimburse Owners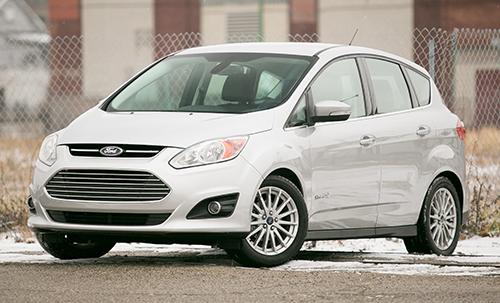 Ford announced today that it is revising fuel economy ratings for six models and compensating owners of about 200,000 vehicles after internal testing revealed errors in its evaluation process. Vehicles affected include the 2013-14 C-Max Hybrid, Fusion Hybrid, C-Max Energi and Fusion Energi plug-in hybrids, and the gas-only 2014 Fiesta; the 2013-14 Lincoln MKZ Hybrid is also affected. Ford said it notified the EPA after learning of the discrepancy, and it worked with the agency to retest the vehicles and determine the correct ratings. The automaker said it has reviewed its entire lineup to determine which models required further testing, and that no further adjustments are planned.
Amid Complaints, Ford to Drop C-Max Hybrid to 43 MPG
The testing error was specific to a component of engine-power testing called Total Road Load Horsepower, a measure of resistance. Ford said it has validated the revised TRLHP for affected vehicles through physical testing and put checks and balances in place for future testing. The automaker also said it has notified its dealers and new fuel economy labels will be available in about six days; vehicles will continue to be sold in the interim. Customers can call Ford at 866-436-7332 for more info.
Ford said it will pay owners of the affected vehicles the difference in estimated fuel costs between the old and revised ratings; lease customers will be reimbursed at a lesser rate than owners. The specific differences in fuel economy and the amount to be paid in reimbursement to owners, are as follows:
This isn't the first time in recent history Ford has had to revise the fuel economy ratings on one of its hybrids. Last August, Ford announced it was lowering the fuel economy rating for the C-Max Hybrid to 43 mpg from 47 mpg and reimbursing owners for the difference. The Detroit automaker isn't alone, however. In 2012, Kia and Hyundai acknowledged overstating mileage on 900,000 vehicles in the U.S. sold since 2010 and agreed to pay out about $400 million in owner compensation.
Cars.com photo by Evan Sears