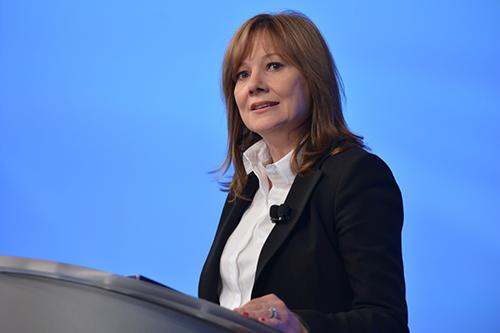 GM's CEO Mary Barra in a employees' town-hall meeting today announced that 15 employees have been fired and five others disciplined over the handling of the faulty ignition switches. An internal audit, which Barra called "extremely thorough, brutally tough, and deeply troubling," found incompetence and neglect at the automaker, but no coverup.
GM Ignition-Switch Recall: What Owners Need to Know
"We simply didn't do our job," Barra said. "We failed these customers, and we must face up to it, and we must learn from it."
GM has issued 2.6 million recalls worldwide — 2.2 million in the U.S. — on a slew of 2003-2011 small cars over the faulty ignitions, which the automaker's engineers may have known about as early as 2001. GM acknowledges so far that the faulty ignition has been linked to 13 deaths where airbags did not deploy because the ignition switch slipped to an Accessory or Off position.
The automaker has also issued more than 11.5 million other U.S. recalls so far in 2014. But it's the ignition-switch recall that's roiled officials the most.
GM faces an investigation from a U.S. House committee that's sifting through more than 1 million pages of records turned over by the automaker. A second investigation by the National Highway Traffic Safety Administration culminated in May in a historic $35 million fine — the largest fine NHTSA is allowed to level, but peanuts in an age where large automakers file quarterly profits in the billions. A bill in Congress would raise the maximum fine to $300 million.
Still, this could be the tip of the iceberg. GM reportedly faces a U.S. Justice Department criminal probe — yes, the prosecutors who laid a $1.2 billion hammer on Toyota for how it handled its unintended-acceleration recalls in 2009 and 2010. And the automaker faces at least 79 owner lawsuits demanding as much as $10 billion for undue depreciation in existing GM vehicles. There's precedent: In 2012, Toyota agreed to pay more than $1 billion to retrofit millions of Toyota, Scion and Lexus vehicles, and settle a class-action lawsuit over lost resale value in regard to its unintended-acceleration recalls. GM has appealed for court protection against the depreciation lawsuits on grounds that they belong to the "old GM" – a separate legal entity that assumed all prior liability under GM's 2009 U.S. bankruptcy restructuring.
The automaker plans to pay out to the victims of its faulty ignitions, but the specifics on a compensation trust fund are still weeks away.
Cars.com editor Jennifer Newman contributed to this story.
Manufacturer photo