How Ohio State University Won the EcoCar2 Student Hybrid Challenge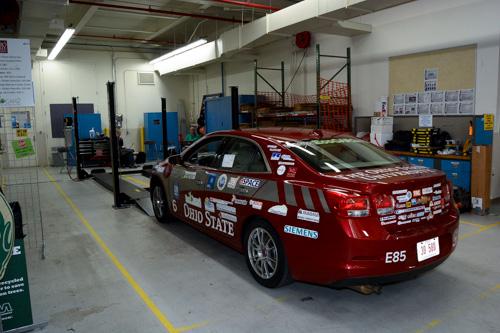 The EcoCar2 Hybrid Challenge is over, and the winner has been declared: Ohio State University took the overall title, winning the three-year-long student program sponsored by General Motors.
But what does it take to capture such an award?
The EcoCar2 program is a student challenge started by the Department of Energy back in 1988 as the Advanced Vehicle Technology Competition designed to foster partnerships between private companies, universities and the government to boost fuel-efficiency tech.
It involves 15 North American universities in a three-year program, with each team receiving a 2013 Chevrolet Malibu and $25,000 seed money to start the project. The development of their vehicles is meant to follow a typical automaker's vehicle development program.
The first year is a design and development year, with testing largely occurring with modeling and computer simulations. The second year focuses on systems build out and vehicle construction, and the final year is refinement and performance testing. Teams' vehicles are judged on a number of criteria, including not just efficiency but also customer acceptance; it does no good to make a 100-mpg hybrid Malibu if it takes 30 seconds to get to 60 mph.
Every team this time out turned their Malibu into a plug-in hybrid electric vehicle, using standardized lithium-ion battery modules supplied by GM. But this is where the similarities end. Many teams swapped in new powertrains, ranging from smaller four-cylinder engines to diesels to a hydrogen fuel cell. How the powertrains worked, what type of hybrid vehicle it would be (series, series-parallel, parallel, through-the-road), how many battery modules to use, software to control everything — all of that is determined by the student teams.
The third and final year of the competition has just been completed, and I caught up with the competitors at General Motors' Milford Proving Grounds in Michigan, as teams went through the final performance and drivability testing before shipping off to Washington, D.C., for a round of presentations on the business side of the project. The top honor went to Ohio State University for its vehicle with a 50 mpg-equivalent rating. The University of Washington team earned second place and third place went to Penn State University.
Check out the gallery below.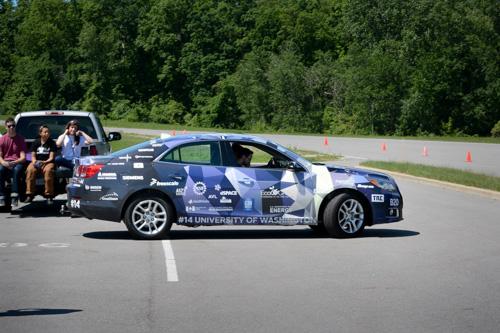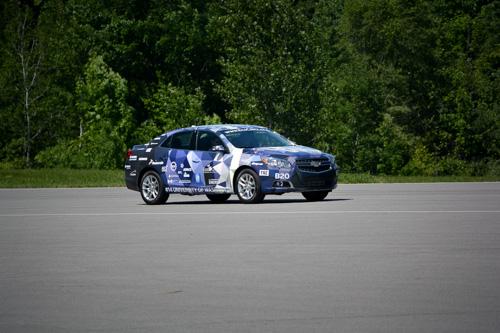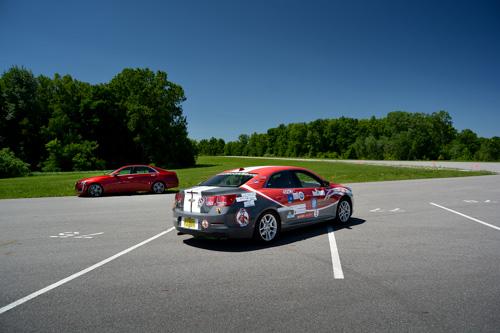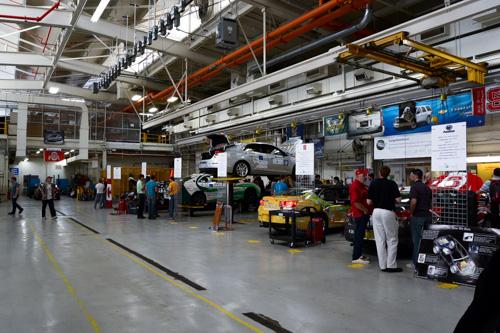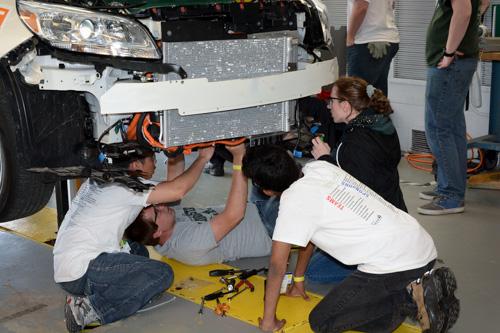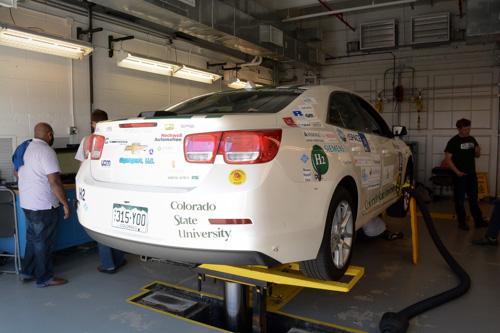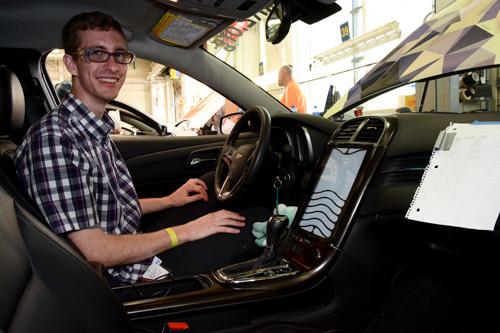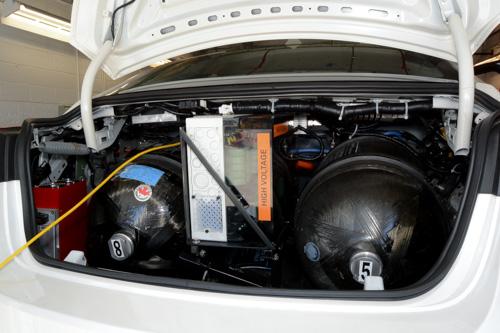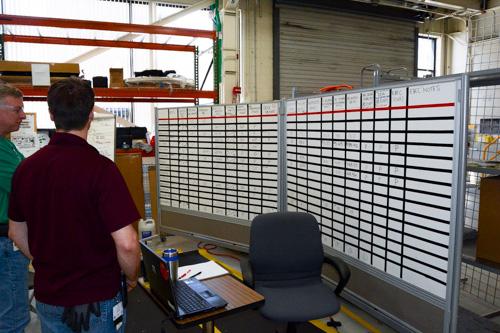 Cars.com photos by Aaron Bragman