Less Than Halfway Through the Year, U.S. Breaks Auto-Recall Record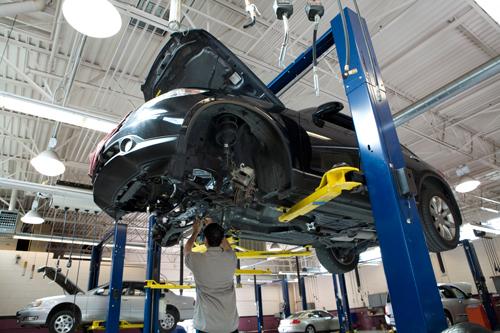 Yep, it's June 24 — 48 percent of the way through 2014 — and there have been more automotive recalls in the U.S. than in any full year. Ever. The Detroit News reports that with this week's latest airbag recall, the auto industry has logged "at least 30.7 million" recalls; motorcycle and smaller vehicle manufacturers push that total past 31 million.
BMW, Chrysler, Ford Join Ever-Expanding Airbag Recall
GM is responsible for more than half the total, with 17.7 million recalls in the U.S. so far. Some 5.8 million of those involve the key or ignition — whether a faulty ignition switch, a key that can be knocked out of position by a bump or a key that your knee can bump out of position — in more than a dozen 2000-2014 models.
The recall total tops the previous record of 30.8 million set in 2004. Incidentally, GM contributed to that total with its infamous pickup-tailgate recall, which affected 3.66 million vehicles.
It's important to note that 2014 figure means there have been more than 31 million recalls issued, not more than 31 million vehicles recalled. Many cars (including, for example, the Chevrolet Cobalt) were recalled more than once in separate campaigns.
See the Detroit News' full story here.
iStock image