Nissan Leaf Used Prices Drop Most in June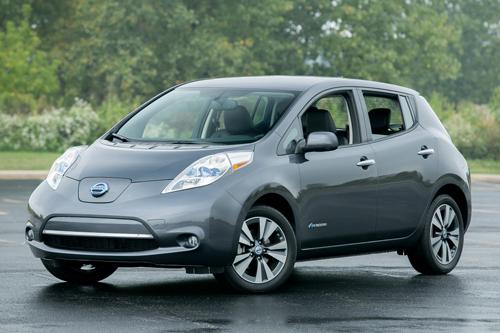 Gas prices may be on the rise, but that's not necessarily bolstering demand for used electric cars. The all-electric Nissan Leaf saw the biggest price drop in June; asking prices for late-model used Leafs dipped 4.2 percent ($819) to $18,692 on average. The Chevrolet Volt, an electric car with a range-extending gas generator, experienced the fourth-biggest price drop, with its average price falling 2.9 percent ($710) to $23,984.
Meanwhile, the Chevrolet Express 3500 full-size van had the biggest price gain in June, up 2.1 percent ($513) to $24,908. Rounding out the top three were the Porsche Boxster convertible, up 1.8 percent ($959), and the Lincoln MKS luxury sedan, which gained 1.5 percent ($430).
As in May, overall used-car prices were down in June, falling 0.7 percent ($162) to $23,097. That's the lowest average price so far this year.
The charts below detail used cars from the 2011 to 2013 model years with the biggest price drops and gains. To be eligible for the lists, a model had to have at least 250 cars in Cars.com's national inventory.

Source: Cars.com used-car listings, 2011 to 2013 model years
Cars.com photo by Evan Sears