Small Wagon Syndrome Makes Families Feel Cramped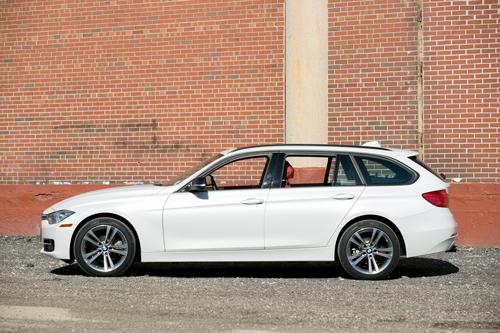 If you're of a certain age, station wagons may make you think of the three-row variety known for its kid- and cargo-hauling abilities, as well as towing capabilities. While there's still a three-row wagon in the market — the Mercedes-Benz E-Class wagon with the optional jump seat — today's wagons offer two rows of seats, and some of the compact ones don't do so well on kids and cargo duties.
Is the BMW 3 Series Wagon the Ultimate Car for Dads?
I refer to this as small wagon syndrome. Many of these smaller wagons are European and not always as voluminous as expected. Smaller families can make them work, but it takes effort, more than just tossing everything into the back of an SUV, minivan or a full-size sedan without consideration. The advantage of a small wagon is it's nimble when you're just transporting people and a normal amount of cargo.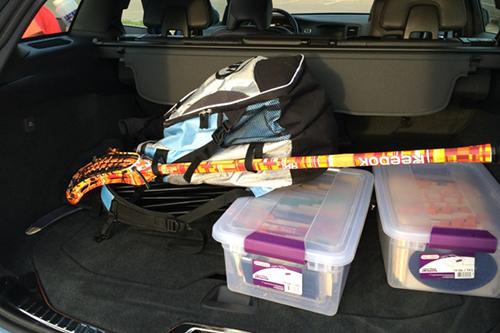 The latest entry in the compact wagon segment is the 2015 Volvo V60 (cargo photo above). It can handle a few large suitcases in the cargo area and four passengers (five people if the fifth is tiny and has no luggage), but it doesn't feel big. It's definitely not a land yacht. The case of the V60 isn't just a problem of inflexible cargo space but also smallish space for people. Packed with my family of four, along with my kids' hockey and lacrosse gear, the V60 started to feel cramped quickly. My husband and I also were very aware of where our front seats were positioned so we wouldn't encroach too much on the kids' somewhat limited space in the backseat.
The V60 isn't the only space-challenged compact wagon:
Volkswagen showcased a Golf SportWagen concept at the 2014 New York Auto Show earlier this year. A production version is scheduled to hit dealerships in 2015. It replaces the Jetta SportWagen (a loss I will mourn), and VW says it has a bit more cargo space than that wagon (the Golf SportWagen specs above are estimated; full specs have yet to be released). In fact, VW says the Golf SportWagen will match some compact SUVs for size and versatility.
That's an audacious claim, but one that could possibly be accurate. I look forward to putting it to a real-life test when the Golf SportWagen arrives next year.
When considering a compact wagon, make sure to think about how much stuff and how many people you're regularly going to be hauling to help determine if you can handle small wagon syndrome.
Cars.com photo by Evan Sears and Sara Lacey