What Does This Button Do?
The button in our latest What Does This Button Do series seems to say "You. Sit. Here." thanks to an arrow pointing at a seat. No Capt. Obvious, that's not what it means.
The icon refers to the power flip-down head restraints in the Volvo V60 wagon, an all-new model for 2015. The new feature is standard and a big help when it comes to opening up rear visibility. It's also available on other Volvo models for 2015.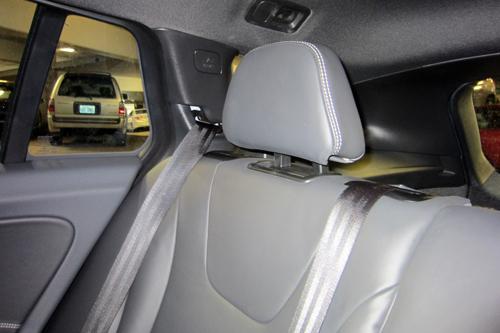 Even small head restraints can block
a critical viewpoint
— the back window and rear corners of the car. The pillars already interfere with the view, and the head restraints usually obstruct most of the small rear-quarter windows.
With the touch of a button on the instrument panel, the V60's sizable outboard head restraints flip down, opening up the view. If you only need one down, you can manually put the other one back up.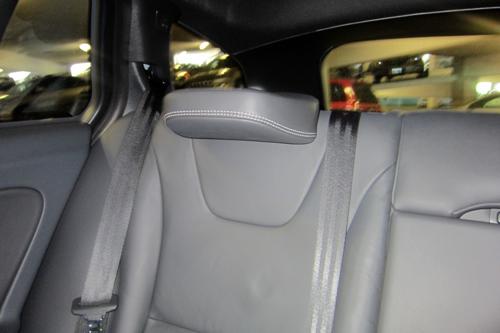 I found this helpful during my test of the compact wagon, but parents with young kids in car seats should take note: In the flipped-up position, the head restraint is fixed. Often head restraints push boosters and forward-facing child-safety seats off the seat and cause them to sit at an angle. To remedy this, we usually raise or remove the head restraint. In this case, however, the restraint only flips forward, it doesn't come out. In our
V60
and
S60
Car Seat Checks, the fixed head restraint didn't affect the seats' angle, but it also depends on what type and size car seat you use.
Cars.com photos by Evan Sears and Jennifer Geiger